7 Amazing State Parks Around Denver That Will Blow You Away
Half of the grand state of Colorado is preserved in public land, and millions of visitors flock here every year to relax and recreate on the hallowed grounds of our national parks. But, did you know there are also 42 (lesser-known and less frequented) state parks in Colorado? We previously highlighted the wonders of Golden Gate Canyon State Park in our camping segment, and here are seven other phenomenal state parks in Denver and the surrounding area with plenty of opportunities for activity and tranquility year-round.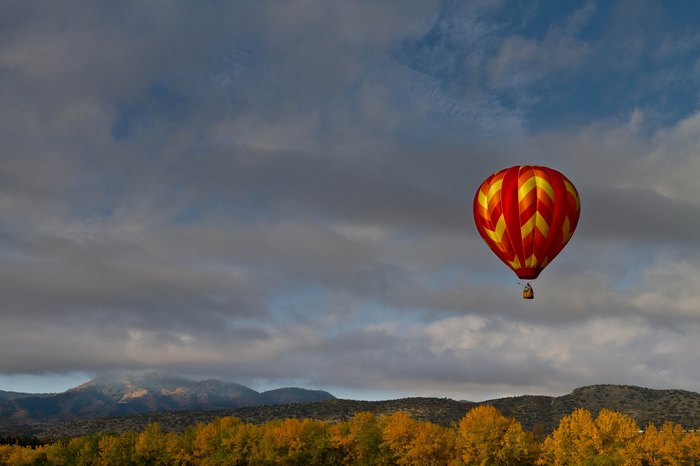 Want to share your experiences at these fabulous Colorado state parks? Did we leave any of your favorites off our list? Tell us in the comments!
OnlyInYourState may earn compensation through affiliate links in this article. As an Amazon Associate, we earn from qualifying purchases.
More to Explore
State Parks to Visit in Denver
What are some of the best parks around Denver?  
Denver is a bit city with small-town heart, and that's definitely reflected in its various wonderful city parks (and nearby state parks, too, for that matter). Though it's hard to decide which one is the "best", there are plenty of little (and large) places that folks repeatedly refer to as "the best" in reviews, and that counts for something, right? Some of the "best" parks around Denver, per the locals, include Confluence Park on 15th Street, City Park on Colorado Boulevard, Washington Park on Franklin Street, Berkeley Lake Park on 46th Avenue, Great Lawn Park on Yosemite Street, and Civic Center Park, which is nearby the Denver Art Museum (which is also a must-see when in town). Of course, those are just city parks; there are some amazing state parks nearby as well that are truly unforgettable. 45 miles southeast of downtown Denver is Castlewood Canyon State Park, and Cherry Creek State Park is just 20 minutes from Denver. There are plenty more, but we think you catch our drift.  
What are the best hiking trails in Denver?  
Denver is a hiker's paradise if you ask us. It seems like every state and city park has oodles of amazing hikes and walking trails to check out – it can be pretty overwhelming at first when you don't know where to begin. Some of our favorite hiking trails in Denver (and near Denver) include trails like the Buffalo Bill Trail, which is about 30 minutes from Denver near Golden. While there, you might also want to hike Clear Creek Trail, which can be found downtown. There's also Bear Creek Trail, located at Lair O'the Bear, which is one of the locals' favorite hiking trails near the city. 30 minutes from Denver, you'll also find South Valley Park, which is home to the amazing Coyote Song Trail. For more information about each of these and then some, check out this list of the 12 best trails for day hikes near Denver. Which is your favorite?  
Related Articles