Here Are The 10 Most Beautiful, Charming Small Towns In Colorado
Big cities can be lots of fun, but we happen to think that the quaint small towns in Colorado are even better. Why? Where else but a small town can you enjoy fewer crowds, compelling history, and down-home charm? Lucky for us, Colorado is chock-full of beautiful and charming towns. These places make for excellent day trip destinations, but they're also magnificent places to set down roots. Without further ado, here are ten of the most charming small towns in Colorado: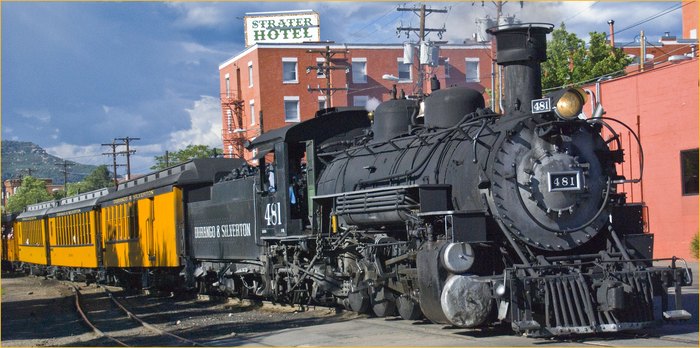 Are you lucky enough to call any of these charming small towns in Colorado your home? Which towns in Colorado are on your bucket list? Let us know!
OnlyInYourState may earn compensation through affiliate links in this article. As an Amazon Associate, we earn from qualifying purchases.
More to Explore
Small Towns in Colorado
What is the most scenic town in Colorado?
As you probably guessed from reading our list of the most charming small towns in Colorado, the Centennial State has no shortage of picturesque destinations. When it comes to the most scenic town in Colorado, many people agree that Breckenridge takes the cake. Tucked away in the Rocky Mountains, this town was founded in 1859 and is home to one of the largest historic districts in all of Colorado. Visit today and, in addition to the incredible outdoor recreational opportunities, you'll be amazed by the fascinating historical insight. For instance, did you realize Breckenridge developed because of its mining history? For more information on this top destination in Colorado, read all about Breckenridge.
Where is the creepiest town in Colorado?
For the creepiest places in Colorado, it helps to look at some of our state's ghost towns. These once-thriving places have been left abandoned over the years due to various reasons. One of the creepiest yet most fascinating towns in Colorado is St. Elmo. What once stood as a thriving community during Colorado's mining boom now sits completely vacant. Yet visitors passing through the area can see the remains of this once-bustling town. St. Elmo, along with the nearly-abandoned community of Tin Cup, is located west of Buena Vista. Curious to learn more about Colorado's most abandoned places? Check out this article that outlines a road trip through Colorado's ghost towns.
Is Colorado a great place to live?
We're so glad you asked! By all accounts, Colorado is one of the very best places to live in the U.S. To start with, it's hard to imagine a state with more recreational opportunities than Colorado. Whether you prefer skiing, hiking, walking through the woods, mountain-climbing, skating, snowboarding, wildlife viewing, or swimming, you'll find no shortage of memorable adventures in the Centennial State. Plus, Colorado is famous for inspiring a well-rounded lifestyle. That means many residents of Colorado enjoy working just as much as playing and tend to spend quality time outdoors as often as possible. Need even more inspiration? Check out this article outlining the most beautiful places in Colorado.
Related Articles