10 'Hole In The Wall' Restaurants In Colorado That Will Truly Treat Your Tastebuds
Raise your hand if you love a good meal. *Raises hand.* Now raise your hand if you love a good meal that you don't have to make. *Raises both hands.* If you are in search of delicious food from new and unexpected places (like we all are), then you'll want to visit any of the following hole in the wall restaurants in Colorado. As those who live in the Centennial State can tell you, looks can often be misleading when it comes to finding a great place to eat in Colorado. Behind those modest exteriors awaits some of the most authentic cuisines and delicious home-cooking you could ever hope for. And one thing's for sure: these kitchens don't skimp out on portions, either.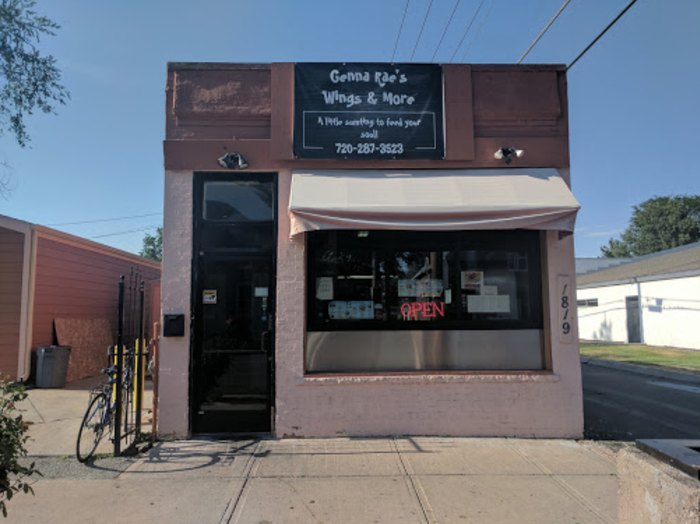 What are your thoughts on these incredible hole in the wall restaurants in Colorado? Are there any of your favorites that missed the list? If so, be sure to tell us all about them in the comments below — we'd love to hear from you!
Address: 1819 E 28th Ave, Denver, CO 80205, USA
Address: 17590 County Rd T5, Fort Morgan, CO 80701, USA
Address: 7422 S University Blvd, Centennial, CO 80122, USA
Address: 564 US-85 #87, Walsenburg, CO 81089, USA
Address: 69576 US-491, Dove Creek, CO 81324, USA
Address: 11068 W Jewell Ave, Lakewood, CO 80227, USA
Address: 100 W 23rd St, Pueblo, CO 81003, USA
Address: 39810 CO-94, Rush, CO 80833, USA
Address: Saguache, CO 81149, USA
Hole In The Wall Restaurants In Colorado
June 30, 2020
What is the oldest restaurant in Colorado?
Many of Colorado's best restaurants have truly stood the test of time. Generations of residents and visitors alike have found comfort and solace in these homey eateries that welcome everyone as though they were family. Among the oldest restaurants in Colorado is the Buckhorn Exchange. The historic landmark, which opened in November of 1893 also doubles as a frontier museum. It's the single oldest continuously-operating restaurant in Denver and definitely a must-see if you're in the area. The founder of the restaurant, Henry H. "Shorty Scout" Zietz, reportedly was friends with Buffalo Bill and Sitting Bull. How cool is that? Learn more about this iconic Colorado restaurant, which also happens to be haunted, by clicking here.
What country restaurants in Colorado are worth the drive?
Colorado's country restaurants boast personality, homey atmosphere, and delicious cuisine so you could argue that they're all worth the drive. One of the most beloved country restaurants in Colorado is known as the Country Road Cafe. Tucked away in Evergreen, Colorado, this fine establishment serves up all your favorite meals "with a mountain twist," according to the website. For nearly 20 years, this family-run restaurant has welcomed diners from near and far to enjoy a classic Colorado meal. You can check out the menu by clicking here. Looking for more local establishments you'll love? Check out our list of Mom & Pop Restaurants In Colorado To Try.
Where can I find the best tacos in Colorado?
This is one of the most heavily-debated questions relating to Colorado's culinary scene. While everyone agrees that you can enjoy mouthwatering tacos in Colorado, few people agree on which restaurant does it best. All we can say is that if you stop by any of the following establishments and order up a round of tacos, you won't be disappointed: Rudy's Little Hideaway Restaurant, Dos Gringos Burritos, La'au's Taco Shop, Azada Mexican Grill, Hacienda Colorado, or Taco Hut. But believe us — the list doesn't end there! Check out our customized taco trail through Colorado. 
Address: 1819 E 28th Ave, Denver, CO 80205, USA
Address: 17590 County Rd T5, Fort Morgan, CO 80701, USA
Address: 7422 S University Blvd, Centennial, CO 80122, USA
Address: 564 US-85 #87, Walsenburg, CO 81089, USA
Address: 69576 US-491, Dove Creek, CO 81324, USA
Address: 11068 W Jewell Ave, Lakewood, CO 80227, USA
Address: 100 W 23rd St, Pueblo, CO 81003, USA
Address: 39810 CO-94, Rush, CO 80833, USA
Address: Saguache, CO 81149, USA