These Old General Stores In The U.S. Are A Nostalgic Trip Back In Time
Autumn is the most nostalgic season; a time of back-to-school and new beginnings, fall harvests and annual festivals. It's a season that's filled with memories and nostalgia, and that's a feeling we'd like to embrace today. Across the country, there are charming, old-fashioned general stores that are a nostalgic trip back in time, offering visitors the opportunity to step inside their weather-worn doors and enter another another time and place. Experience the simple pleasure of a good, old-fashioned general store at these long-standing shops across the country.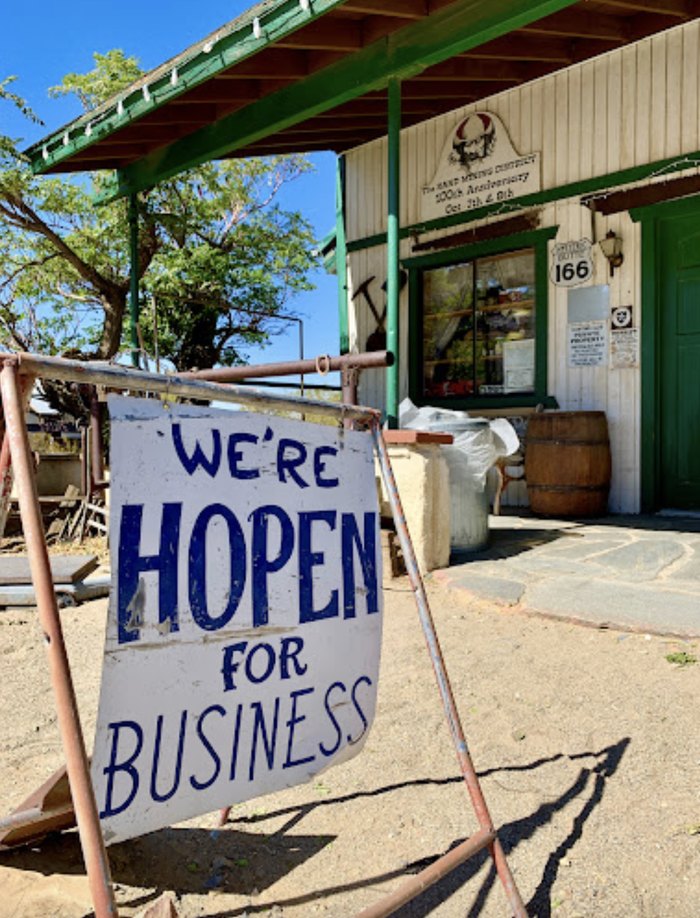 Sometimes, the most memorable experiences are the simplest. Indulge your nostalgia and visit one of these historic and beguiling old general stores across the U.S. — it will be an experience you won't soon forget.
Address: Wall Drug Store, 510 Main St, Wall, SD 57790, USA
Address: Rabbit Hash General Store, 10021 Lower River Rd, Burlington, KY 41005, USA
Address: The Vermont Country Store Weston, 657 Main St, Weston, VT 05161, USA
Address: McKenzie General Store & Obsidian Grill Restaurant, 91837 Taylor Rd, McKenzie Bridge, OR 97413, USA
Address: End of the Commons General Store, 8719 OH-534, Mesopotamia Township, OH 44439, USA
Address: Elsah General Store, 22 Lasalle St, Elsah, IL 62028, USA
Address: Jefferson General Store, 113 E Austin St, Jefferson, TX 75657, USA
Address: Nelson's Old Riverton Store, 7109 KS-66, Riverton, KS 66770, USA
Address: Good Hart General Store, 1075 N Lake Shore Dr, Harbor Springs, MI 49737, USA
Address: Floyd Country Store, 206 S Locust St, Floyd, VA 24091, USA
Address: Randsburg General Store, 35 Butte Ave, Randsburg, CA 93554, USA
Address: Marine General Store, 101 Judd St, Marine on St Croix, MN 55047, USA
Address: Oatman General Store, 180 Main St, Oatman, AZ 86433, USA