Mammoth Cave, Kentucky: Journey Deep Into The Heart Of The World's Longest Cave System
Squirreled away in the American South within a two-hour radius of famous cities like Louisville, Lexington, and Nashville lies a vast network of tunnels and passageways that together form the longest cave system in the entire world. Home to over 130 species of wildlife and almost every type of cave formation, it's also the world's most diverse series of caverns. You may have heard of it: Kentucky's aptly-named Mammoth Cave National Park. Let's take a journey inside this stunning natural wonder.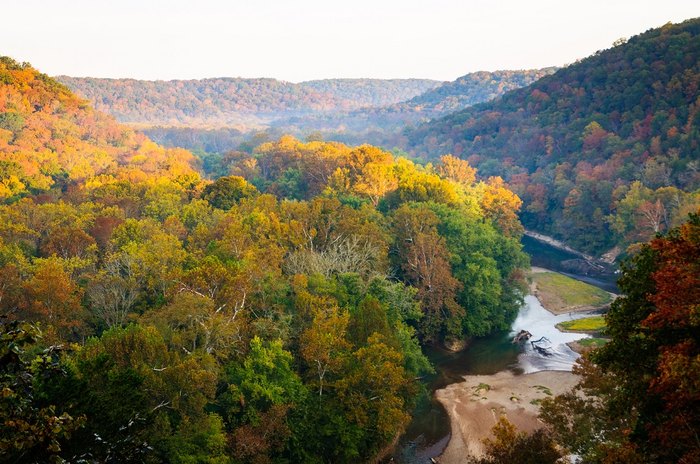 To learn more about Mammoth Cave National Park and plan your visit, see the park's website here.
General Information:
Accessibility: Mammoth Cave National Park offers fully accessible trails, visitor centers, campgrounds, shops, and lodging, though certain deep-cave tours are not suitable for those with limited mobility. The Accessibility Tour is the best choice for visitors with mobility devices, motorized wheelchairs, and walkers. Audio and visual aids are available for all levels of low vision and hearing loss needs. For more information about park accessibility, click here.
Pet Friendly: Pets are permitted on the trails of Mammoth Cave National Park on leashes of a maximum of six feet length, but they are prohibited in the park buildings and in Mammoth Cave itself. Pets may be boarded on-site at Mammoth Cave Kennels.
Parking: Parking is free, plentiful, and well-marked throughout the park.
Seasonal Access: The park is open year-round, with the exception of certain government holidays.
Cost: Entry into Mammoth Cave National Park is free. Cave tour prices range from $4 per person (Discovery Tour, Senior, or Access Pass holder) to $66 per person (Adult Wild Cave Tour). Campground and picnic shelter reservation charges also apply.
Other: Cave temperature can vary widely, especially near the entrances and during the winter, but deeper portions of the cave remain at a constant 54 degrees, even during the hottest months of summer. A light jacket is recommended, no matter when you visit.
Feeling inspired to fill your Bucket List? Check out our previous features of Hoh Rain Forest in Washington, Going-to-the-Sun Road in Montana, and the beautiful Florida Keys, then subscribe to our weekly Bucket List newsletter to discover new destinations across the country that definitely deserve a visit.
Address: Mammoth Cave, KY 42259, USA
OnlyInYourState may earn compensation through affiliate links in this article.