There's An Underground River Flowing Beneath This Arkansas Restaurant And You'll Want To See It For Yourself
Eureka Springs has already thoroughly spoiled Arkansans with a smorgasbord of unique attractions and hidden features. Mud Street Cafe's newest addition, the Mud Street Annex features its own underground secret. The underground spring flowing beneath the restaurant is quite the sight to see.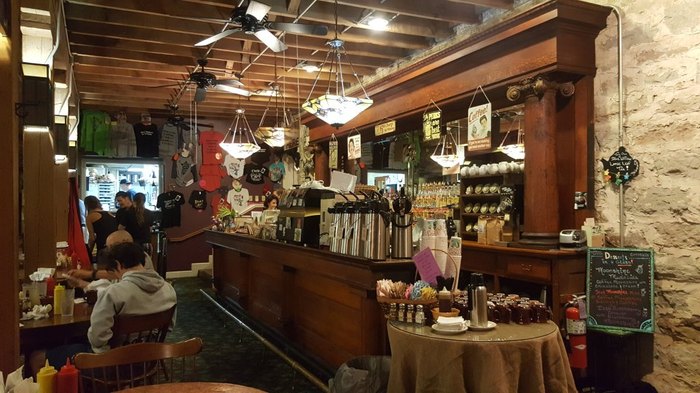 Here's a quick snip-it of the flowing spring:

For more footage of the spring, you can watch this interview with the Mud Street Annex manager (Her portion runs from 0:30-1:17). To stay up-to-date with the happenings at the Mud Street Annex, you can follow their Facebook Page.
Have you been to the Mud Street Annex yet? Tell us about your visit in the comments below!
It's not too late to join in the festivities at Eureka Springs' month-long art celebration.
OnlyInYourState may earn compensation through affiliate links in this article.