You'll Feel Safe Living In These 12 Arkansas Towns
Of all the 50 wonderful states in the country, Arkansas has our hearts. In addition to being absolutely, spectacularly beautiful, it's also a safe and sweet state to call home. While, of course, the Natural State has its share of crime, by and large, there are plenty of safe towns in Arkansas. Don't believe us?
According to the most recent data from Safewise, the safest cities in Arkansas, robbery accounts for just 5% of the violent crime rate. That's below the state's average of 9% and the nation's average of 22%. What's more, 15 of the safest cities have violent crime rates that are well below the state, regional, and national averages. Add it all up, and the Natural State is a safe and wonderful place to live — and here are the safest places to live in Arkansas.
Please note, the safety of these towns was determined by the most current data from Safewise, as well as schools and crime information from each city, and are listed in no particular order.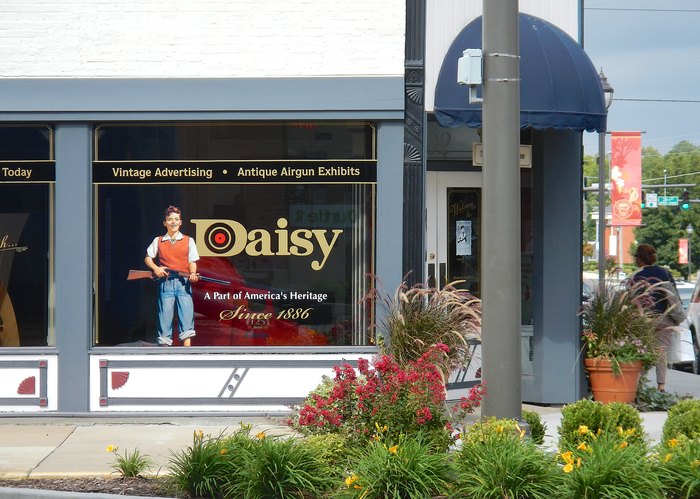 So, what do you think of our list of safe towns in Arkansas? Did your locale make the list? If not, no worries — Arkansas is a fantastic place to live that's full of wonderful places to raise a family and establish a life. The Natural State is a safe and beautiful place to live, and we simply adore it!
For some of the most beautiful places to explore in the Arkansas, be sure to read our nature lovers guide to Arkansas' natural beauty.
OnlyInYourState may earn compensation through affiliate links in this article.
More to Explore
Safest Towns In Arkansas
What are some of the prettiest towns in Arkansas?
We simply adore Eureka Springs, a hidden gem in Arkansas that has a lot to offer. With historic sites, beautiful outdoor escapes, and amazing Victorian architecture, this tiny-town destination has something for everyone in the family. You may not have thought about Arkansas for your next road trip, but allow us to change your mind! For starters, it's stunningly beautiful. Nestled in the Ozark Mountains, Eureka Springs is full of scenic views. That's because the Ozark region is well-known for its natural springs, glorious waterfalls, lakes, and caves. Then, there's the super-charming downtown district. Eureka Springs features a quaint downtown lined with shops, cafes, and restaurants that attract both tourists and locals. All around Eureka you can find traces of Victorian architecture that is worth a snapshot or two. Plus, of course, amazing restaurants, wonderful local businesses, and some of the kindest people you'll ever meet! As a bonus, it's also one of the safest towns in Arkansas.
What are some fun day trips in Arkansas?
Arkansas has no shortage of fun places to visit, starting with its charming and winsome small towns. In Oark, there's an old-fashioned general store that promises to whisk you back in time. Having first opened in 1890, the eponymous Oark General Store's original purpose was simply to provide goods to the town - after all, the nearest big city isn't for miles. From snacks to homemade jams and other canned goods to homestyle fare from the onsite restaurant, there's little you can't find at Oark General Store! In terms of outdoor attractions, look no further than Wilson Park in Fayetteville. This whimsical urban oasis features myriad works of art, including an enchanting castle designed by a very talented sculptor. It's like stepping into a fairytale without leaving your own backyard. For more fun attractions to visit in Arkansas, be sure to check out this article!
Is Arkansas a nice place to live?
Absolutely! In addition to being a safe place to live *and* drop-dead gorgeous, Arkansas is home to plenty of bucket-list-worthy man made attractions to our name, as well. From historic suspension bridges to relaxing train rides through the Boston Mountains, there's something for everyone here. Whether you like to explore unique parks, visit quirky museums, or stroll down Main Street in a charming small town, Arkansas is the place to be for a fun family adventure.
Related Articles