12 Arkansas Forests You Absolutely Have To Explore This Fall
With nearly 19 million forested acres, over half of the Natural State is covered in trees. In a few weeks, all those trees are going to transform into a technicolor dreamscape, and there's no better place to see that transformation than from the inside of all that forested land. On this list you'll find 12 spots that are perfect ways to enjoy the spectacular fall colors, but I've got some extra advice for you on this point: drive, walk, or bike to the nearest publicly accessible forest. You won't regret exploring all those wonderful autumn trees from under the patchwork canopy they make.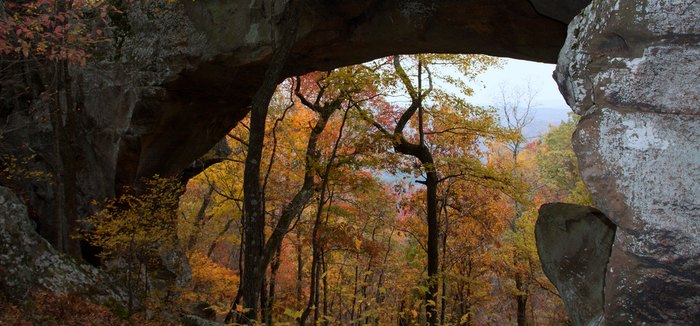 For a fall foliage train ride that will rock your world, try this article. For country roads you'll want to drive, go here. For the ultimate Natural State road trip, you really need to do this.
OnlyInYourState may earn compensation through affiliate links in this article.