Strike Gold At These 14 Must-Visit Arkansas Flea Markets
If you're a true Arkansan, you're not one bit afraid to boast of your smart and thrifty ways when shopping! Great finds can be discovered all over the Natural State at these flea markets and antique stores. From one-of-a-kind collectibles to handmade furniture, jewelry, and all sorts of knick-knacks, flea markets present a treasure trove of beloved items to browse. We present to you a list of the best flea markets in Arkansas – so get out there and start digging for gold!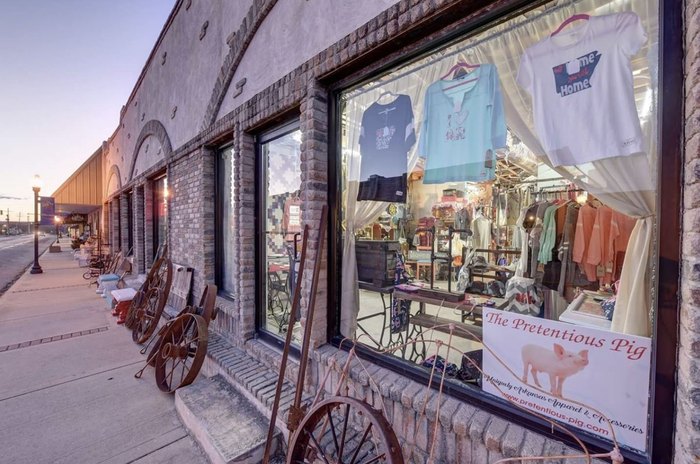 Do you agree that this list includes some of the best flea markets in Arkansas? Leave a comment below! Or, feel free to let us know about any other great markets, thrift stores, and antique malls where you can grab rare finds at a great bargain.
Looking for more? Check out our Bargain Hunter's Road Trip through Arkansas and be prepared to have a blast!
OnlyInYourState may earn compensation through affiliate links in this article.
More to Explore
Best Flea Markets in Arkansas & Related Info
What are some other unique places to shop in Arkansas?
Arkansas' fascinating history and unique small towns lend themselves to all kinds of one-of-a-kind shops. At the top of the list is Oark General Store, the oldest of its kind in Arkansas. The Oark General Store can be found on the Arkansas Register of Historic Places, as it first opened in 1890. Today, locals still rely on this charming shop to supply necessities. If you're planning a visit, you can look forward to experiencing small-town charm. Plus, there's even a restaurant inside. For more information, you can read our previous article about the Oark General Store in Arkansas.
Where can I go in Arkansas that only the locals know about?
If you're hoping to experience Arkansas as the locals do, there are plenty of places that will give you an authentic and memorable experience of the Natural State. These destinations include:
William E. "Bill" Clark Presidential Park Wetlands Boardwalk in Little Rock
Lost Valley Recreational Area near Ponca
Minute Man in El Dorado
Sapinhour Falls in Farris Springs
Jonesboro
Riverfront Park in Little Rock
Chopping Block Steakhouse in Mena
Stone Wind Retreat near Chester
Cedar Creek
Wiederkeher's Weinkeller Restaurant in Altus
Pam's Grotto near Haw Creek Campground.
Where can I find the best hamburgers in Arkansas?
Shopping and dining go hand-in-hand here in Arkansas. If you've visited some of the state's best flea markets, then you've likely worked up quite an appetite. The following places serve some of the best hamburgers in Arkansas:
Tusk and Trotter American Brasserie in Bentonville
Original Fried Pie Shop in Jacksonville
BubbaLu's Bodacious Burgers & Classy Dogs
Pig Trail Bypass Country Cafe in Elkins
Dairyette in Mount Ida
Arkansas Burger Company in Little Rock
Hamburger Barn in Arkadelphia.
To learn more, check out this ultimate burger bucket list in Arkansas.
Related Articles
Explore Arkansas