The World's Largest Natural Travertine Bridge Is Right Here In Arizona And You'll Want To Visit
Arizonans are definitely not strangers to natural wonders. And even though the state is populated with some of the best in the country, it never gets old exploring new places and learning more about The Grand Canyon State.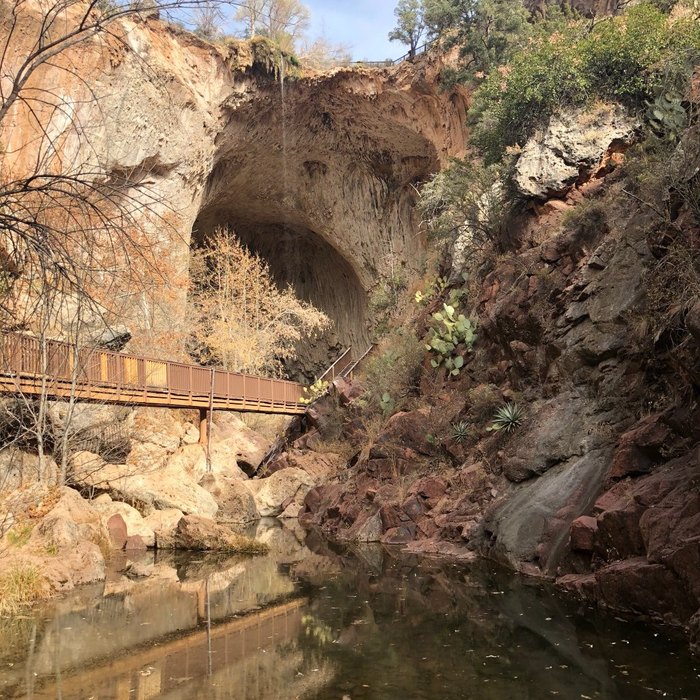 Did you know this mammoth natural bridge is the largest of its kind in the world? When was the last time you visited?
Find the entrance to the park at the end of NF-583A outside of Pine, Arizona. Here's a link to the Google Map location. The technical version of the GPS coordinates is Latitude: N 34 20.090
Longitude: W 111 25.264.
Admission to the park is $7 adults (14+), $4 youth (7-13), free for children ages 0-6. Park hours vary by season. Trails may close earlier than the park. From Tuesday after Labor Day until the Friday of Memorial Day weekend the park hours are 9:00 a.m. – 5:00 p.m. (last entry at 4:30 p.m.). Summer hours are from the Saturday of Memorial Day weekend to Labor Day: 8:00 a.m. to 6:00 p.m. (last entry at 5:30 p.m.).
Learn more on the official website of Arizona State Parks.