This Natural Wonders Road Trip Will Show You Arizona Like You've Never Seen It Before
Inspired by one of our previous posts about scenic road trips in Arizona, we decided to create a natural wonders road trip in Arizona that you won't soon forget. You can find amazing scenic views all over our beautiful state, so to make it a little easier, we decided to take a look at some of the iconic spots found in Arizona's northern half that qualify as a definite must-see and are, for the most part, pretty easy to access. Here are nine fantastic spots to stop along the way!
If you want to check out the map we created, just click this link for a guide on how to get to each stop. However, feel free to create your own itinerary and directions; this is merely a guide on how to get started.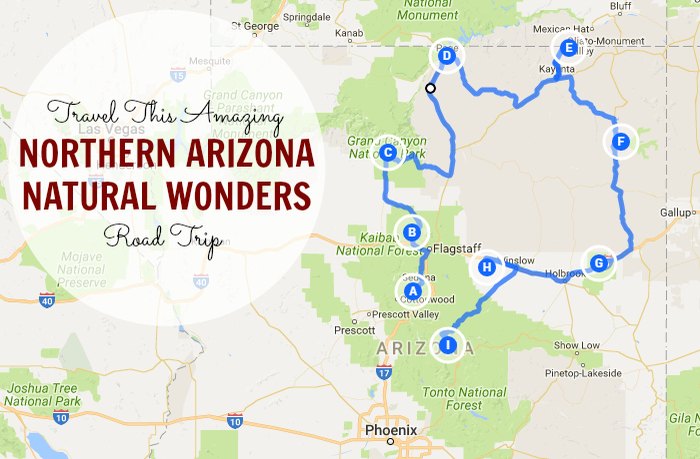 These are just a few of the many incredible scenic views you can discover when you jump in your vehicle and take one of many possible road trips in Arizona. Want to see our (almost) complete list of Arizona natural wonders? You won't want to miss out on these 13 most incredible natural wonders in Arizona!
OnlyInYourState may earn compensation through affiliate links in this article.
More places to visit in Arizona
February 02, 2023
What are some affordable parks to visit in Arizona?
When going on road trips in Arizona it's easy for expenses to climb pretty quickly, so finding inexpensive activities is crucial. While Antelope Canyon is pretty stunning, it gets a bit pricey to see if you have a large family. Here are some affordable parks in Arizona to explore that won't break the bank: