The Story Behind This Evil Place In Arizona Will Make Your Blood Turn Cold
Many battles have been fought in Arizona's Canyon De Chelly, most involving the Navajo people. Most people who visit the Canyon de Chelly National Monument don't make it over to the northern part of the canyon, which is aptly called "Canyon del Muerto". But it was here, in 1825, that an incredibly horrible attack occurred, which likely led to this becoming one of the most haunted places in Arizona. The story is a chilling one.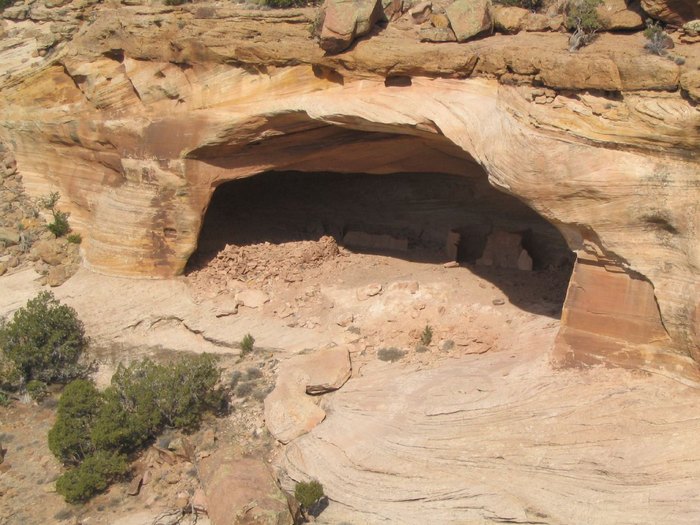 Have you ever visited this evil spot in Arizona – and did you hear the cries of the unjustly murdered women and children? If you took any pictures, we'd love to see them.
For some more haunted places to visit in Arizona, keep reading here!
OnlyInYourState may earn compensation through affiliate links in this article. As an Amazon Associate, we earn from qualifying purchases.
More to Explore
Most Haunted Places in Arizona
Where are the creepiest spots in Arizona?  
Arizona is one of those states that just seem to be jam-packed with creepy, eerie, or otherwise bizarre places. Its bloody history and violent past have left a mark on some places that has defined them for decades, if not longer. Some of the creepiest places in Arizona include the Birdcage Theatre in Tombstone, which is allegedly one of the most haunted places in the entire country. It's said that the restless spirits of outlaws, sheriffs, and ladies of the night roam the echoing halls night and day here, and it's one of the easier places to experience something spooky if you're hoping to. In Bisbee, also an old west town, there's the world-famous Copper Queen Hotel, a place so creepy it's been featured in numerous television shows and documentaries. Oh, and then there's the Superstition Mountains, an intensely creepy place where folks looking for some legendary long-lost treasure seem to go missing every year.  
What are the most haunted places in Arizona? 
Arizona is one of the most haunted states in the US, if we do say so ourselves. Ghost hunters should try places like the entire town of Jerome, which is said to be super-haunted, but especially the Grand Hotel, which was once a literal insane asylum and is now a ridiculously creepy old hotel. Ghost sightings are so commonplace there that they have haunted hotel tours and photos of ghostly mists, orbs, and specters adorning the walls. In Phoenix, there's the Hotel San Carlos, where a woman leapt to her death once upon a time, though nowadays she can usually be found in the halls, or in guest's rooms, in the most terrifying of manners. While in Phoenix, check out the Orpheum Theatre, said to be haunted by a spirit lovingly named Mattie, who has been spotted by everyone from guests to employees and everyone in between. Read more about some of the most haunted places in Arizona here.  
Related Articles
Explore Arizona
Featured Addresses

Canyon de Chelly National Monument, Chinle, AZ, USA