Everyone In Arizona Must Visit This Epic Hot Spring As Soon As Possible
Arizona is well-known for its hot weather (coming soon to summer near you!), so finding a favorite spot to cool off in the water is an easy and popularly searched-for inquiry. But sometimes there's nothing better than enjoying a long, warm soak – especially after a hike! Today, we're going to look at one hot spring in Arizona that takes some time to get to but is worth the effort. This is the aptly named Arizona Hot Springs: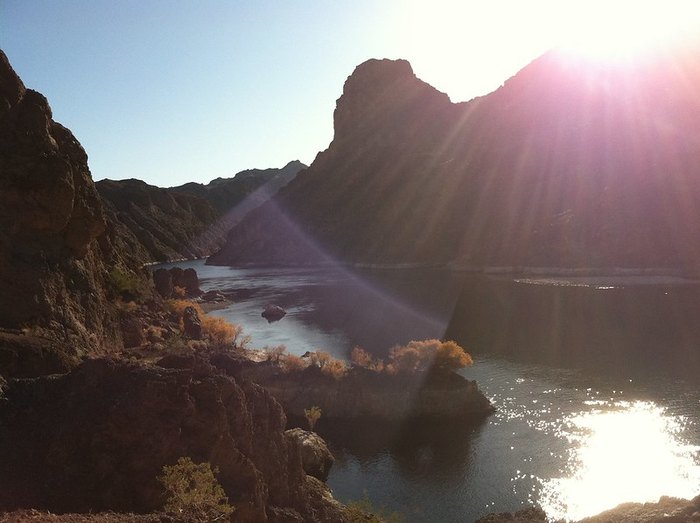 If you want to hike to this hot spring, check out the National Park Service website, which has a map and description of how to get there. We also recommend planning your trip before the temperatures get too hot; spring and fall are great times of year to enjoy the hot springs, plus, if you go on a weekday, you can enjoy a quieter soaking experience.
If you've visited this hot spring before, be sure to let us know about your experience! Otherwise, share your favorite hot spring with your fellow Arizonans by leaving a comment here or on our Facebook fan page.
OnlyInYourState may earn compensation through affiliate links in this article.
Address: Willow Beach, AZ 86445, USA
Arizona Hot Springs
April 12, 2021
What are some of the most beautiful hikes in Arizona?
The Copper State is home to literally thousands of awe-inspiring hiking trails that range in difficulty from beginner-friendly to advanced-only. They're all absolutely breathtaking, but some do stick out as being among the most beautiful the state has to offer. For example, West Fork Trail, near Sedona, is not just one of the best hikes in Arizona; it's also commonly agreed upon as one of the best in the country. It's breathtaking, and you will absolutely have to bring your camera along. Bright Angel Trail, up near the Grand Canyon, is absolutely incredible as well. Looking for more ideas for your next hiking excursion? Check this list out for some inspiration!
Are there hot springs in Arizona?
There are a few, actually! Among the best are Arizona Hot Springs, at Lake Mead, El Dorado Hot Springs, near Tonopah, and Castle Hot Springs - though those are on private property and you must be a guest of the hotel the springs are at to visit that one. Kaiser Springs, near Burro Creek, is also a beautiful hot springs spot. The Copper State gets pretty hot in a few places during the summer months, but somehow, a visit to any of the Arizona hot springs is just as tranquil in summer as it is in winter.
What are the best Arizona canyons to hike?
Where do we even begin? The Grand Canyon State is full of lots of canyons, not only the one it's famous for. That one - the Grand Canyon - offers some absolutely awe-inspiring hikes, though, and it shouldn't be passed up if you can help it. There are also several trails running through Oak Creek Canyon, up near Sedona, and Madera Canyon, down in southern Arizona. Sycamore Canyon is also stunning and well worth the effort of a canyon hiking trip.