There's A Hike In Arizona That Leads You Straight To An Abandoned Copper Mine
The Grand Canyon State could also be coined the Land of Adventure. Whether you're exploring a waterfall paradise deep within the Grand Canyon or ghost towns riddled with creepy vibes, Arizona is teeming with new discoveries for all. And living in Arizona almost requires a love of hiking and exploration. The following trail, located in Saguaro National Park, is an easy and scenic hike that leads straight to an abandoned copper mine. Take a look: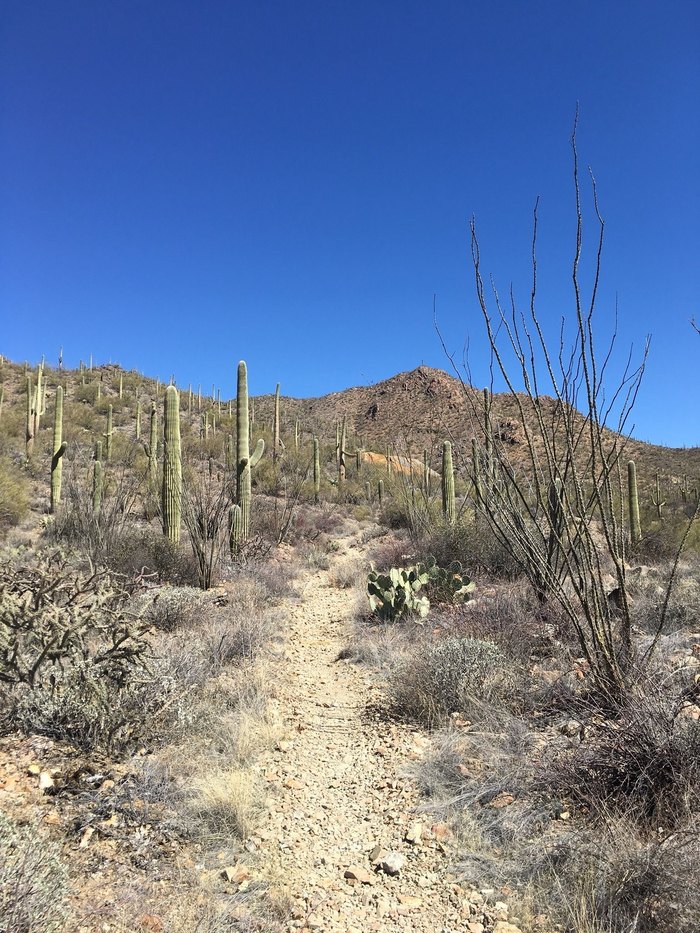 It's estimated that in 1908, the 45,000 pounds of copper pulled from Gould Mine was valued at $9,000. According to several sources, today's value would have been a mere $145,000. In the end, Gould Mine went bankrupt because the cost to mine the copper far exceeded the value of the copper attained from mining.
Are you ready and eager to explore this abandoned mine in Arizona? Let's go!
Find your way to the parking lot for the trail to Gould Mine by clicking the 'Directions' link on this alltrails.com page. The trail is accessible year-round and is a 2.3-mile loop with no restroom facilities. The hike is considered easy by most who have hiked it.