Posted in Alaska
September 02, 2022
6 Epic Train Rides In Alaska That Will Give You An Unforgettable Experience
Whether you take a plane, train, or automobile to get to the Last Frontier, you won't really experience all that this beautiful state has to offer until you embark on a scenic train ride in Alaska. Since 1903 when it all began in the small town of Seward, the reputable Alaska Railroad has truly grown to be the trailblazer in providing scenic transportation options through the most beautiful and untouched areas of this vast land. Check out these six famous train rides in Alaska that will give you an absolutely unforgettable experience.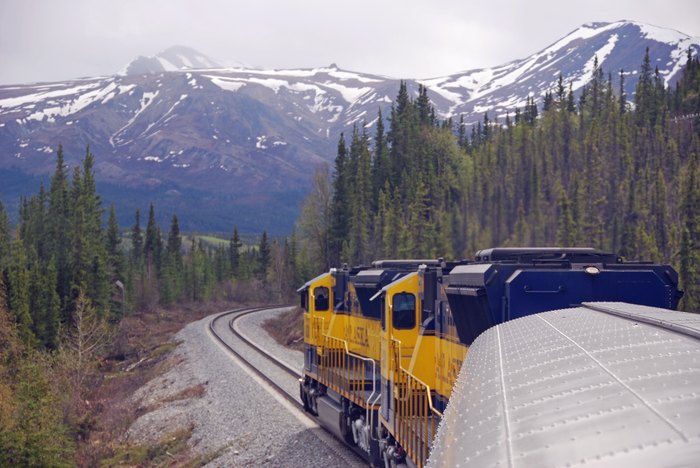 As you've just learned, there are a lot of ways to experience the largest state in the nation but nothing beats the comfort, convenience, and incredible onboard service that you will experience when embarking on a journey with the Alaska Railroad. Therefore, load up and get ready to see glaciers, wildlife, mountains, rivers, national parks and so much more when you take one of these scenic train rides in Alaska.
If you don't have time to take one of these famous train rides in Alaska, you can also take a trip with one of these train day trips too.
Scenic Train Ride In Alaska
September 07, 2022
Can I go for a train ride in Alaska?
You've just learned about some of the most scenic train rides in Alaska. While these trips range in length, they're all worthy of being called some of the best Alaska train tours due to their itinerary and route. No need to worry if you don't have time to take an extended tour. Along with these epic adventures, you can take a train day trip in Alaska to view glaciers and other breathtaking landscapes too.
Which state parks should I visit in Alaska? 
While some of the famous train rides in Alaska whiz by national parks within the state, there are plenty of parks to visit, in addition to seeing them from the comfort of your train seat. Along with making a trip to one (or all) of the 7 largest parks in Alaska, you might want to consider going on an adventure to explore this little-known park in Alaska too.
Does Alaska have any natural wonders?
The scenic train rides in Alaska mentioned in the above article will take you to (and through) some of the most stunning landscapes and natural wonders in the state. To learn more about these natural wonders in Alaska, reference this article highlighting the memorable views you'll experience when you visit them.