Alaska's Naturally Heated Outdoor Pool Is All You Need This Winter
Chena Hot Springs Resort in Alaska is a great place to escape in the winter and soak your cares away in the mineral water. In a gorgeous part of the interior of our state, these natural hot springs in Alaska are developed with a hotel, restaurant, and plenty of activities. The crowning jewel of the resort is the outdoor Rock Lake. This huge, steamy outdoor pool of rejuvenating mineral water is the perfect place for relaxation and reflection anytime, but is especially magical in the cold winter months. Pack your bags and a book a room at this magical hot springs resort in Alaska.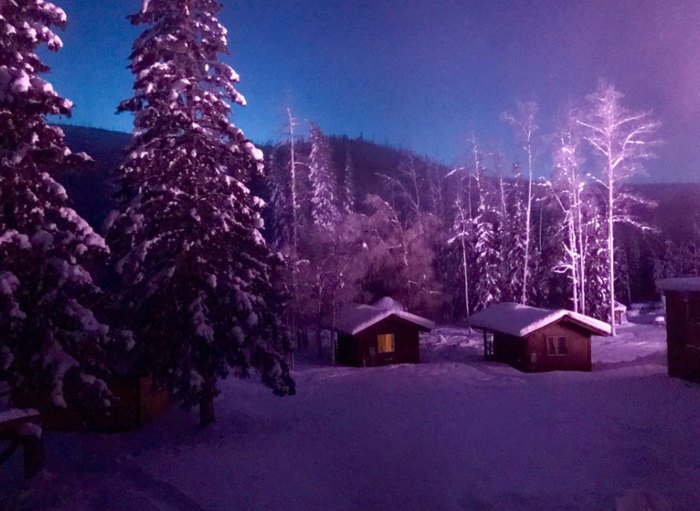 If you make it to this one, try These 10 Trails Lead To The Most Secluded Hot Springs In Alaska. For some other weekend ideas, try 14 Seaside Getaways In Alaska That Are Picture Perfect For The Winter.
Have you been to Chena Hot Springs? Do you love this hot springs in Alaska? Would you recommend it? Tell us all about it in the comments below!
OnlyInYourState may earn compensation through affiliate links in this article.
Address: Chena Hot Springs, Fairbanks, AK 99712, USA
Hot Springs In Alaska
October 16, 2020
Does Alaska have a lot of hot springs?
Yes! Hot springs arise from geothermal activity beneath the earth's surface. Volcanic activity can help create hot springs, and Alaska is a hot spot for volcanoes! In fact, Alaska has 11% of the world's earthquakes happen within its state borders. These means a ton of geothermal activity! There is currently only one hot springs resort, Chena Hot Springs, even though there are many rustic places to experience the wonder of hot springs. Some have rudimentary buildings and seatings, others have nothing but a trail that stumbles upon it. There are so many gorgeous ways to enjoy these beautiful springs!
Are the hot springs accessible in the winter?
As hot springs don't freeze they are able to be used year round. Tolsona Springs has a cabin nearby, and there's a trail that many use their snow machine on, or they ski out to the springs in the winters. It's a popular, although very remote spot, to spend a winter weekend.