It's Impossible To Forget The Year Alaska Saw Its Single Largest Snowfall Ever
In most areas of Alaska, what would be record-breaking amounts of snow in other states is simply a regular Wednesday afternoon. So when a state known for extreme amounts of snow hits a record, you know it's going to be epic! Thompson Pass, right outside Valdez, Alaska, holds many of Alaska's state snowfall records. But one holiday storm topped them all, and dumped the single largest snowfall in Alaska over the span of one incredible blizzard!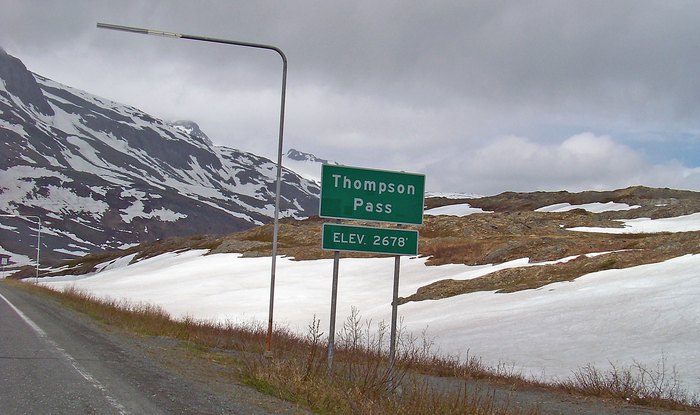 Have you ever experienced a snowfall like that? What is the biggest storm you can remember? Did you experience the single largest snowfall in Alaska firsthand? Let us know in the comments below!
If you're interested in hearing more about snowfall in this area, check out this article about The Snowiest Town In The Nation!
OnlyInYourState may earn compensation through affiliate links in this article.
Address: Thompson Pass, Alaska 99686, USA
Single Largest Snowfall In Alaska
November 17, 2020
What is the snowiest city in Alaska?
Valdez, Alaska claims the title of snowiest city in Alaska. It averages 305.8 inches during each winter season, and frequently gets hit with even more snow than that! This area is a Mecca for backcountry skiers and snowboarders, and there's just as many tourists in the winter time as there is in the summer time. Snowflakes can be huge; some record them as the size of apples. And every year a couple of unlucky boats docked in the harbor for winter end up sinking due to the insane amounts of snowfall over just a couple of days. 
Is there a good winter scene in Valdez, Alaska?
Yes! After hosting the World Extreme Skiing Championship for 10 years, Valdez earned the reputation as a world class skiing spot. There are no resorts or ski lifts, but there are four different heli-ski guides that will take you up into the mountains. Hop on a helicopter and experience some of the best skiing in Alaska right outside of Valdez.