This Hot Tub Hideaway In The Middle Of Nowhere In Alaska Is The Stuff Of Bucket List Dreams
Some enjoy high-end resorts and spas where their every whim is catered to. But in Interior Alaska, there lies a totally different kind of weekend escape spot: Tolovana Hot Springs is a magical place, actually in the middle of nowhere. The journey through the interior Alaska wilderness is part of the experience, and as the miles tick away, you will leave your worries along the trail.
When you arrive at the simple accommodations and slip into the rich, mineral waters, you won't be able to remember anything about the rest of your life or the problems therein. This adventure is a true Alaskan experience, and everyone finds it hard to leave this peaceful oasis (and the luxurious hot tub). Head to Tolovana Hot Springs, the hot tub hideaway of your dreams, ASAP! It can be found 45 air miles northwest of Fairbanks, on Tolovana Hot Springs Dome. Find a map here!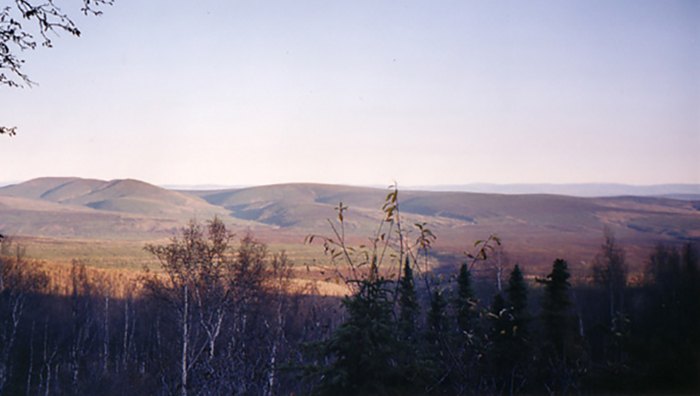 If you like this article, try this article: These 10 Trails Lead To The Most Secluded Hot Springs In Alaska. You also might enjoy this article: This Beautiful Trail in Alaska Leads You Right To A Gorgeous Hot Spring.
Have you been to Tolovana Hot Springs? Tell us about the adventure in the comments – we love to hear all about your travels!
OnlyInYourState may earn compensation through affiliate links in this article. As an Amazon Associate, we earn from qualifying purchases.
More to Explore
Hot Springs in Alaska
What is the best hot springs resort in Alaska?  
Alaska is home to many lovely hot springs; several of them have been developed greatly, with many having entire resorts pop up around them. There are more than one, but there's also a short list of resorts that tend to come up again and again when people are discussing the "best ofs". One such amazing place is the unforgettable Chena Hot Springs Resort, which is easily one of the best of its kind in the nation. It's an amazing place year-round, but winter is our favorite time to visit. There's just something so amazingly refreshing about soaking in a natural hot spring with a literal paradise built all around you as the chilly air meets your skin and the occasional snowflake falls. Another excellent, best-of-hot springs in Alaska is the springs you just read about, Tolovana Springs. In Juneau, you can find Pearson's Pond Luxury Suites, and Manley Lodge is built up around Manley Hot Springs and is also well worth a visit (or ten). Alaska is an excellent destination for hot springs lovers!  
Where are the best natural hot springs in Alaska?  
Let's be real here: the term "best" tends to be pretty subjective, but it is true that some hot springs draw in more crowds than others, and one could argue that that's what makes one the "best" as opposed to another. So, in that case, the most popular hot springs might qualify as the "best", but many more would still argue that it's the off-the-beaten-path ones that are really the "best". That being said, some of our picks for the best natural hot springs in Alaska include all the ones you can hike to! Some of the best gems are Baranof Warm Springs (not hot – warm), Shelokum Hot Springs, Pilgrim Hot Springs, and Chief Hot Springs. For more information on any of those (and a few more), check this article out!  
Related Articles
Explore Alaska
Featured Addresses

Tolovana Hot Springs, Alaska, USA