This Ancient Forest In Alaska Is Melting Out Of The Ice
The Mendenhall Glacier in Juneau is one of the most beautiful and accessible glaciers in Alaska. Daily, hundreds of visitors see a glacier up close, just up the road in Alaska's capital city. This gargantuan collection of hundreds of years of snow compressed is always in the process of melting, losing ice chunks at the edges and sliding into the lake below. As the glacier melts, strange and mysterious remnants of the past are sometimes revealed. There is an ancient forest emerging from beneath the glacier and it is fascinating.
More information about the Mendenhall Glacier here.
13 miles from Downtown Juneau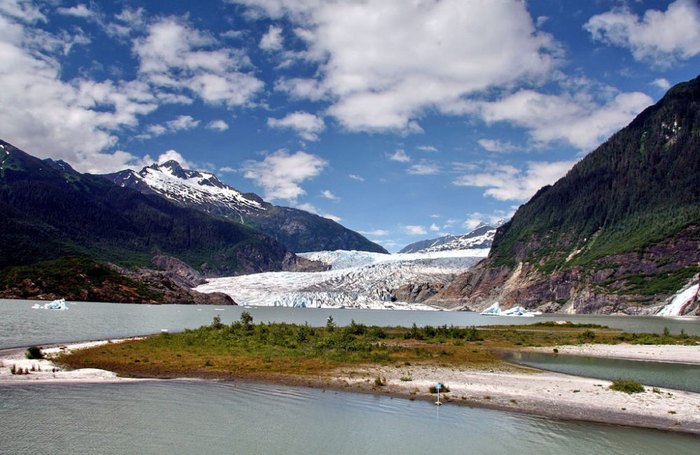 If you want to find out more about visiting this unique and amazing part of Alaska in This Incredible Place in Alaska is like Nowhere Else on Earth and Why Everyone Should Explore These Ice Caves In Alaska At Least Once.
Have you heard about the forests melting out of the Mendenhall Glacier? Tell us about it in the comments below.
OnlyInYourState may earn compensation through affiliate links in this article.