The Best Small Town Getaway In Alabama: Best Things To Do In Fairhope
There is something about visiting a small town in the United States that always makes for a memorable experience. Maybe it's the sense of community – people likely know each other, creating a strong support network. Or perhaps the preservation of traditions and heritage carries on through generations. One thing is certain: Alabama has quite a few of these special small towns, and one has made our list of the best Small Towns Getaways in America: Fairhope. We're breaking down the best things to do in Fairhope, Alabama, and diving into the rich traditions, historic landmarks, and other notable attractions.
With such close proximity to the eastern shore of Mobile Bay, Fairhope is surrounded by natural beauty with spectacular sunsets, scenic beaches, and an overall peaceful way of life. Downtown Fairhope is a treasure trove of charm and history, with streets lined with picturesque shops, cafes, and galleries. But we're only touching the tip of the iceberg here. Are you ready to take this journey with us to Fairhope, Alabama?
Do you love visiting and learning all about America's small towns? Take our interactive quiz to discover which Small Town Getaway you should take this year.
Is Fairhope Worth Visiting?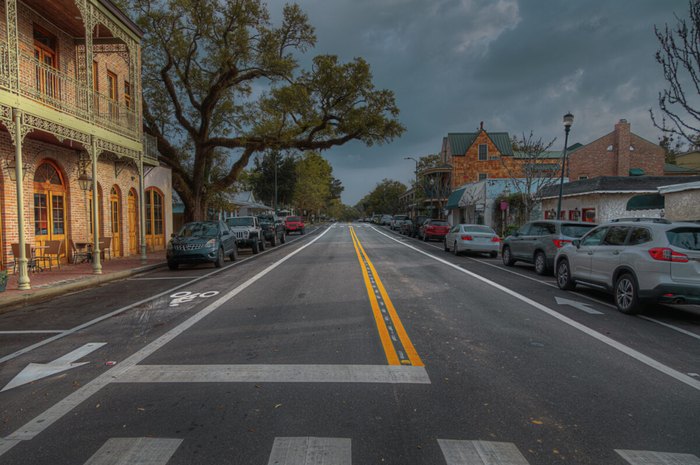 How To Get To Fairhope
Getting Around Fairhope
Getting around Fairhope, Alabama, is as easy as it gets, as this is known for being an extremely walkable town. Or, you can rent some bikes and explore on two wheels!
Best Time To Visit Fairhope
The best time of year to visit Fairhope, Alabama, can certainly come down to personal preference. However, there is much to be said about visiting during every season in order to get the full experience of this small town. We'll kick it off with winter, which might surprise you as being our favorite time of year to visit. But just wait until you see what to do in Fairhope to elevate your winter experience…
Where To Stay In Fairhope
There are so many wonderfully unique places to stay in this small town, you'll be elevating your day trip to Fairhope to a weekend getaway in no time.
Day One: Simplicity & Seafood
Day Two: Hiking & Sunsets
Want to see more of Fairhope? Thanks to the YouTube Channel Road To Exploration, we can get a quick glimpse into the area.
There's an abundance of charm, culture, and activities in Fairhope, Alabama that make it an ideal destination for a week-long getaway or a simple day trip. If you're planning to visit, our comprehensive Fairhope travel guide provides all the information you need to know. We'd love to hear from you about your favorite Fairhope attractions within this small town. Feel free to share your thoughts and recommendations in the comments section below!
OnlyInYourState may earn compensation through affiliate links in this article.
Related Articles
Featured Addresses