These 13 Iconic Foods In Alabama Will Have Your Mouth Watering
Here in Alabama, we love to eat! And with so many delicious options, it's hard to pick a favorite. Instead of taking on the difficult task of selecting a favorite Alabama food, let's take a look at 13 iconic dishes that are highly regarded by most Alabamians.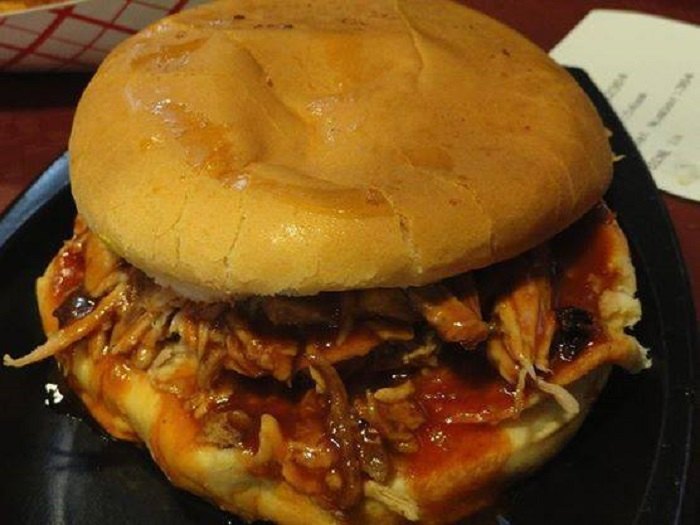 And this, folks, is why Alabamians love to eat. The best foods are served right here in our great state!
OnlyInYourState may earn compensation through affiliate links in this article.
More to Explore
Alabama Food
Where can I find the best pizza in Alabama?
Now that you know about some of the best food in Alabama, how about trying some of the most popular food in the country when you're in this southern state? For the best pizza in Alabama, head to Carpenetti's Pizzeria in the small town of Moody. This local family-run pizzeria attracts diners from near and far hungry for stone-baked pizza with some of the freshest ingredients around.
If you're having a hard time deciding where to get your pizza fix, feel free to go on this tasty Alabama road trip. Then, you'll be able to compare and indulge in pizza from a variety of towns throughout the state.
What are the best-hidden gem restaurants in Alabama?
There's far from a shortage of restaurants to try when you're in Alabama. Some of the best-kept secrets of where to dine serve many of the Alabama cuisine dishes mentioned above. In addition, you'll find that the under-the-radar restaurants serving Alabama food in this article also include a local saloon, a pizza place, and a few diners.
Are there any all-you-can-eat restaurants in Alabama?
One of the tastiest ways to try the best food in Alabama is to hit a buffet restaurant. Lucky for you, Hazel's Nook is the place to go for a hearty breakfast. The all-you-can-eat buffet has everything you need to start your day. This includes eggs, sausage, and biscuits. If you'd like to indulge in a meaty dinner, plan to dine at Magnolia Blossom Cafe. Here, you'll find popular Arizona food like barbecue, fried fish, and other delicious dishes that are well-known in the state.
Related Articles
Explore Alabama