The Haunted Playground In Alabama That Will Send Shivers Down Your Spine
There are several haunted places scattered throughout Alabama. From houses and cemeteries to restaurants and hotels, you never really know where you'll encounter a ghost here in the "Heart of Dixie."
One of the most haunted places in Alabama is Huntsville's Maple Hill Cemetery. It's not so much the cemetery that's haunted, but a kid-friendly attraction that's hidden within it.  This attraction is known as Dead Children's Playground. This haunted playground in Alabama attracts numerous paranormal investigators from near and far, and you can read all about it below. (It's definitely one of those creepy places in Alabama you'll want to add to your must-visit list.)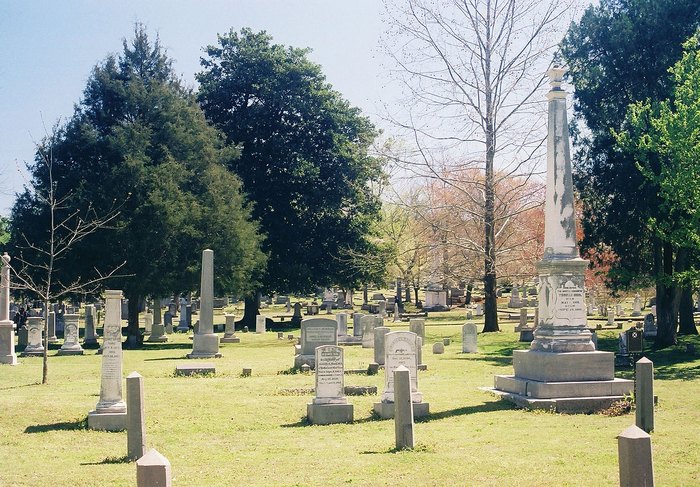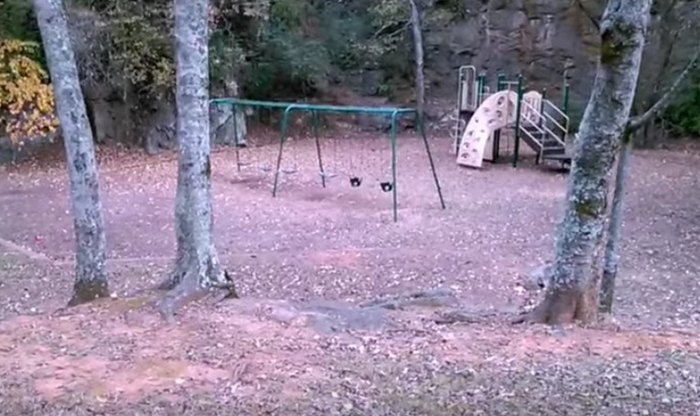 Have you ever visited Huntsville, Alabama's Dead Children's Playground? (Don't forget to take your camera.) If so, did you have a paranormal experience? We'd love to hear all about your experience in the comments! Then check out more haunted and creepy places in Alabama.
Check out this YouTube Video by Jason Keener

Save
OnlyInYourState may earn compensation through affiliate links in this article.
More to Explore
haunted cemeteries in alabama
In what three Alabama cemeteries will you likely have a paranormal experience?
Alabama is filled with many haunted places, including cemeteries, where we have a pretty good chance of experiencing the paranormal. Listed below are three haunted cemeteries in Alabama where we just might spot a ghost or have some other type of paranormal experience.
1. Bass Cemetery
Bass Cemetery is located in Irondale and is one of the most haunted cemeteries in Alabama. Many people who have visited this cemetery have reported all kinds of strange noises. Interestingly, someone even discovered an open tomb during their visit. The corpse was missing, which is what made the discovery so eerie.
2. Harrison Cemetery
Located in Kinston is Harrison Cemetery, and it might be the most haunted cemetery in Alabama. This cemetery is named after its most famous resident, Grancer Harrison. During his lifetime, Mr. Harrison enjoyed dancing, so his final request was to be buried in his dancing shoes. Over the years, many people have reported fiddle music and the sounds of clogging. Even though Mr. Harrison died in 1860, his dancing days are far from over.
3. Shell Mound Park
Shell Mound Park is located in Dauphin Island, Alabama. What many people don't know is that this park is the location of an Indian archaeological site. Several people who have visited Shell Mound Park have reported the sounds of native music. Also, during the late night hours, the ghost of a woman has been seen dancing.
What's one of the most haunted homes in Huntsville, Alabama?
Huntsville, Alabama is home to many types of haunted places, including homes. One of the city's most haunted homes is the historic Weeden House, which is currently operated as the Weeden House Museum. Here's why it's considered one of the most haunted homes in Alabama:
Built in 1819, this historic house in Alabama earned the nickname "Weeping House" because no matter how many times the exterior is painted, the paint just won't stick. Instead, it constantly peels away.
Strange things have also been known to happen inside the Weeden House, including a grandfather clock with no parts chiming all on its own.
There's also a rocking chair that seems to move about and won't stay in the upstairs bedroom where it belongs.
For an unforgettable day trip, you'll want to visit this wonderful museum. And who knows? You just might have a paranormal experience yourself.
Related Articles
Explore Alabama
Featured Addresses

Maple Hill Park, 1351 McClung Ave SE, Huntsville, AL 35801, USA