18 Best Hikes In Alabama: The Top-Rated Hiking Trails To Visit In 2023
Get ready to embark on an adventurous journey through the natural wonders of Alabama as we unveil the top-rated hiking trails to explore in 2023. From scenic landscapes to breathtaking waterfalls, Alabama offers a diverse range of trails that cater to all levels of hikers. Whether you're a seasoned trekker or a novice explorer, these trails promise to lead you through some of the state's most stunning vistas and hidden gems. Lace up your hiking boots, pack your backpack, and get ready to discover the best hikes in Alabama.
Best Hikes in Alabama
Alabama has some of the best hiking trails in the country, and the Walls of Jericho Trail, Hernandez Peak and McDill Point, and Kings Chair Loop are worth checking out. Each trail offers unique scenery and challenges, from waterfalls to stellar views.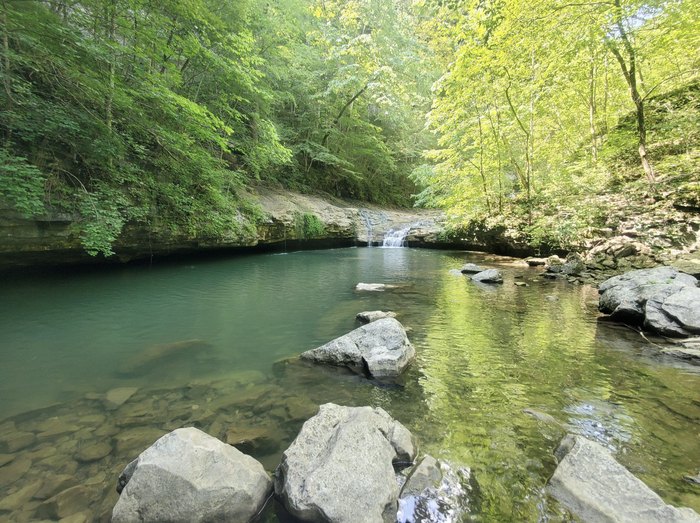 Best Short & Easy Hikes in Alabama
Discover the best short and easy hikes in Alabama, featuring picturesque destinations like Little River Canyon, Alum Hollow Trail, and Cheaha Falls. These trails offer a perfect blend of natural beauty and accessibility, making them ideal for hikers of all skill levels.
Hardest Hikes in Alabama
Explore the most challenging hikes in Alabama, featuring the likes of Pinhoti Trail: Chief Ladiga Trail to CR 500, Pin-Chin-Sky Loop, and McDill Point via Pinhoti Trail. These trails offer a test of endurance and skill, rewarding hikers with epic views and a sense of accomplishment. Prepare for steep ascents, rugged terrain, and unforgettable experiences on these demanding trails.
Best Waterfront Hikes in Alabama
Check out the finest waterfront hikes in Alabama, featuring Chinnabee Silent Trail, Chewacla State Park Trail, and Gopher Tortoise Trail. Explore picturesque lakes, charming streams, and lush landscapes as you embark on these captivating waterfront hikes.
Best Winter Hikes in Alabama
Experience the best winter hikes in Alabama with Smith Mountain Fire Tower and Island Hop Trail, Pinhoti Trail: Bull's Gap to Porter's Gap, and Sougahoagdee Falls. These trails offer a unique beauty during the colder months, with scenic viewpoints, serene paths, and lovely water features.
Best Hikes near Montgomery
Take on the best hikes near Montgomery with Lagoon Park Trail, Auburn University at Montgomery: Red Trail, and Forest Road Trail. These trails offer a variety of experiences, from scenic walks through wooded areas to well-maintained paths near campus. Whether you're seeking a leisurely stroll or a more active adventure, these hikes provide enjoyable options for outdoor enthusiasts in the Montgomery area.
Have you enjoyed any of these trails? Think they are some of the best hiking trails in Alabama? What are the best places for a great hike in Alabama? Let us know your favorites – we'd love to hear from you!
Whether you're looking for a hike with miles of trails or on the hunt for a great trail in Desoto State Park, this hub has everything you'll need, and be sure to Try AllTrails+ For Free!
OnlyInYourState may earn compensation through affiliate links in this article. As an Amazon Associate, we earn from qualifying purchases.
More to Explore
The Best Hikes In Alabama
Does Alabama have good hiking trails?
Alabama's best hiking trails include:
What are the best months to hike in Alabama?
Summer hiking and camping can be enjoyable, but the heat can sometimes make it uncomfortable, especially during this scorching summer. Thankfully, the early fall brings cooler air, lower humidity, and more consistent weather conditions, making it a more pleasant time to explore the outdoors.
Related Articles
Explore Alabama
Featured Addresses