These 8 Water Parks In Alabama Are Pure Bliss For Anyone Who Goes There
Water parks are great for cooling off and enjoying some fun in the sun. They normally feature attractions such as waterslides, pool areas, lazy rivers, splash pads, etc. Listed below are 8 water parks in Alabama you should definitely visit before summer comes to an end.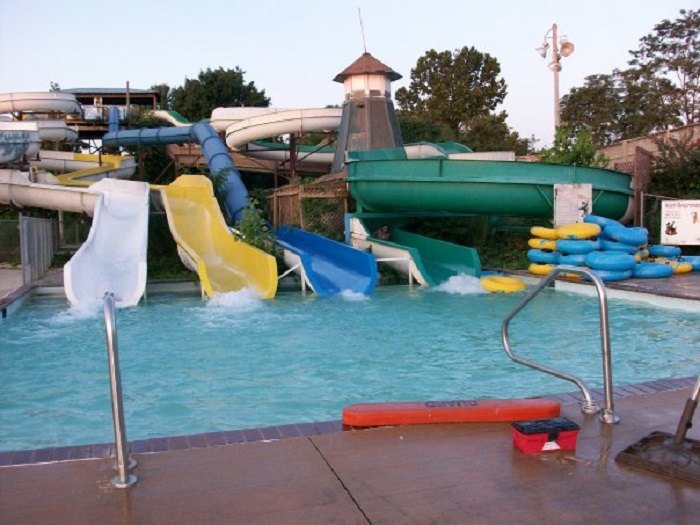 Have you been to any of these water parks? If so, which ones were your favorites? We'd love to read about your experiences in the comments section below!
For more water fun, check out these 10 amazing lake trips you need to take in Alabama.
If you're still in the mood for more Alabama adventures, take a look at this video:
OnlyInYourState may earn compensation through affiliate links in this article. As an Amazon Associate, we earn from qualifying purchases.
More to Explore
More to love about Alabama
Where can we find small towns in Alabama?
Mentone is known for its spectacular views from atop Lookout Mountain, unique shops, restaurants, and bed and breakfast inns.
Monroeville is where writers like Harper Lee and Truman Capote honed their craft and the town is officially known as the "Literary Capital of Alabama."
Magnolia Springs is known for its scenic beauty and is where you will find the only water mail delivery route in the country.
Read on to learn more about some of the many other charming small towns in Alabama.
Where can we find the best ice cream shops in Alabama?
Trowbridge's Ice Cream Bar in Florence is known for its signature orange pineapple ice cream, as well as for its other delicious ice cream flavors, sandwiches, and soda fountain snacks.
Scoops Olde Fashion Ice Cream in Gulf Shores is a classic ice cream parlor serving up great ice cream, frozen yogurt, ice cream cakes, and more.
Golden Years Ice Cream Parlor and Diner/Food Truck in Hazel Green is an area favorite and known for its great ice cream, toasted sandwiches, hotdogs, and drinks.
Read on to learn about some of the many other delicious ice cream shops in Alabama.
Where can we find haunted cemeteries in Alabama?
The Maple Hill Cemetery in Huntsville is also known as the Dead Children's Playground because people have said they have seen the ghosts of children playing on swings.
The Bass Cemetery in Irondale is a 200+-year-old cemetery and is recognized as one of the most haunted cemeteries in Alabama.
The Church Street Graveyard in Mobile was founded in 1819 and is believed to be haunted by a man that was wrongly accused of murder and hung outside the cemetery.
Read on to learn about some of the many other fascinating haunted cemeteries in Alabama.
Related Articles
Explore Alabama