15 Off-The-Grid Destinations In Wyoming That Will Take You Away From It All
If you spend any time in Wyoming's national forests and parks, you'll soon run into the term "Wilderness Area". These locations are federally-managed areas designated for preservation. In order to qualify as a wilderness area, the area must be considered "an area where the earth and community of life are untrammeled by man, where man himself is a visitor who does not remain" and "an area of undeveloped Federal land retaining its primeval character and influence, without permanent improvements or human habitation, which is protected and managed so as to preserve its natural conditions."
By that description, you could probably preserve most of Wyoming! As of now, there are 15 designated Wyoming Wilderness Areas, where you can hike, camp and fish – but no motorized vehicles or bikes are allowed. Be ready for a primitive, leave-no-trace style trip when you head out into the wild. Read a little more about each of Wyoming's wilderness areas below.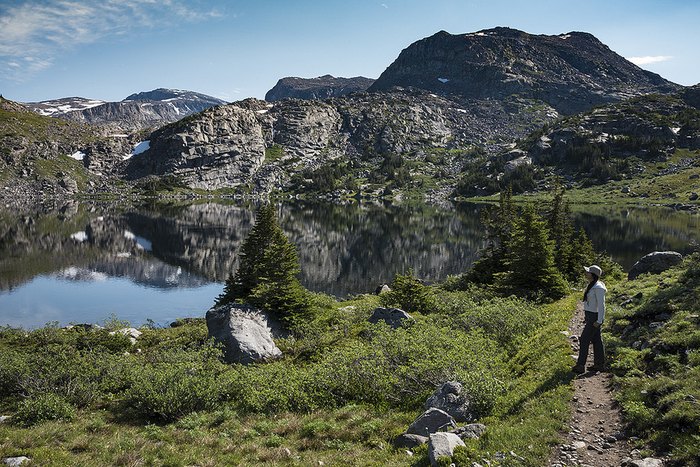 Nearly every Wyoming Wilderness area requires a permit for camping, backpacking and fishing. You'll want to arrange to pick up your permit from the US Forest Service prior to your trip – you can read rules and restrictions and apply online, here. If you're planning on backpacking through Grizzly Country, carry bear spray, a bear horn, and be diligent about locking up and elevating food supplies. Read up on bear safety here.
If a multi-day backpacking trip isn't quite in the cards, you can still experience Wyoming's wilderness by tackeling 14 Easy Hikes You Should Add To Your Outdoor Bucket List In Wyoming.
OnlyInYourState may earn compensation through affiliate links in this article.