The Incredible Moment When Wyoming Will Go Dark That Will Go Down In History
On August 21, 2017, for the first time in almost 100 years, Wyoming will experience a total solar eclipse.
Not since 1918 has the beautiful Wyoming sky gone dark due to an eclipse of this caliber, and it's not going to be easy to miss. The astrological event will cut a wide swath across the state, taking place roughly between 11:30 and 11:50 a.m., depending on where you're at when it occurs. Most of the state has been gearing up for this once-in-a-lifetime experience for over a year, but if you haven't been on the eclipse bandwagon until now, here is some more information on this incredible historic occurrence.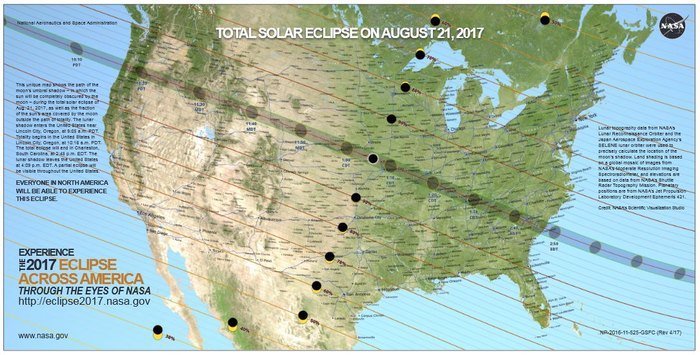 Need more information? You'll find it at the Great American Eclipse website.
OnlyInYourState may earn compensation through affiliate links in this article.