10 Super Tiny Towns In Wyoming With A Population As Little As One
When it comes to towns in Wyoming, size does matter! For many Cowboy State residents, the smaller the better. Tiny towns in Wyoming have so much character that may otherwise get a little lost in the bigger towns. Here are some small towns in Wyoming that many residents aren't even aware of! If you're looking to discover tiny towns in the Cowboy State that are sure to win over your heart, check out these hidden gems.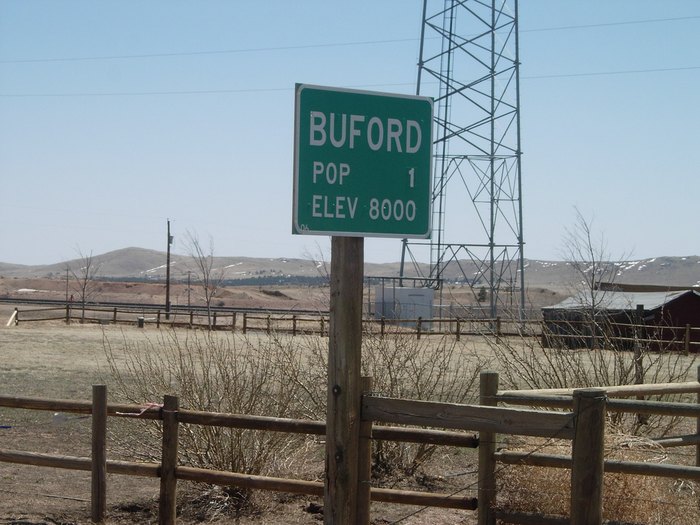 What small town in Wyoming is your favorite and why? Let us know if we've missed your favorite little community by filling out a form here and we'll be sure to check it out in the future.
Address: Buford, WY 82052, USA
Address: Lost Springs, WY 82229, USA
Address: Van Tassell, WY 82225, USA
Address: Riverside, WY 82325, USA
Address: Hartville, WY 82215, USA
Address: Dixon, WY 82323, USA
Address: Bairoil, WY 82322, USA
Address: Manderson, WY 82432, USA
Address: Granger, WY 82934, USA
Address: Clearmont, WY 82835, USA
tiny towns in wyoming
March 04, 2020
What are the most charming small towns in Wyoming?
Our little towns are known for being exciting spots to explore. Meeteetse, Afton, and Hudson are all tiny towns in Wyoming where you'll find delicious dining, family-owned businesses, and beautiful natural wonders that will make you feel right at home.
What is the most beautiful small town in Wyoming?
Many people consider the underrated Star Valley to be one of the most beautiful places in the state. Afton is a quirky small town where you'll find gorgeous hiking trails that lead you to an intermittent spring as well as the world's largest antler arch. Stop in to try Star Valley Seafood for an unforgettable (and unexpected) tasty meal.
What is the oldest town in Wyoming?
Hartville is the oldest town in Wyoming, and you can still see a big part of Cowboy State history if you visit today. Miner's Grub was Wyoming's first restaurant, and it's still a popular place for hearty steak-and-potato meals.
Address: Buford, WY 82052, USA
Address: Lost Springs, WY 82229, USA
Address: Van Tassell, WY 82225, USA
Address: Riverside, WY 82325, USA
Address: Hartville, WY 82215, USA
Address: Dixon, WY 82323, USA
Address: Bairoil, WY 82322, USA
Address: Manderson, WY 82432, USA
Address: Granger, WY 82934, USA
Address: Clearmont, WY 82835, USA