7 Amazing Wyoming Hikes Under 3 Miles You'll Absolutely Love
Wyoming is a hiker's paradise, but you've got to start somewhere if you're not used to heading out to the wilderness. These are some of the best hikes in Wyoming to get you started on hiking in the Cowboy State. Here, you'll find all sorts of mystical trails leading to waterfalls, incredible views, awe-inspiring vistas, and more.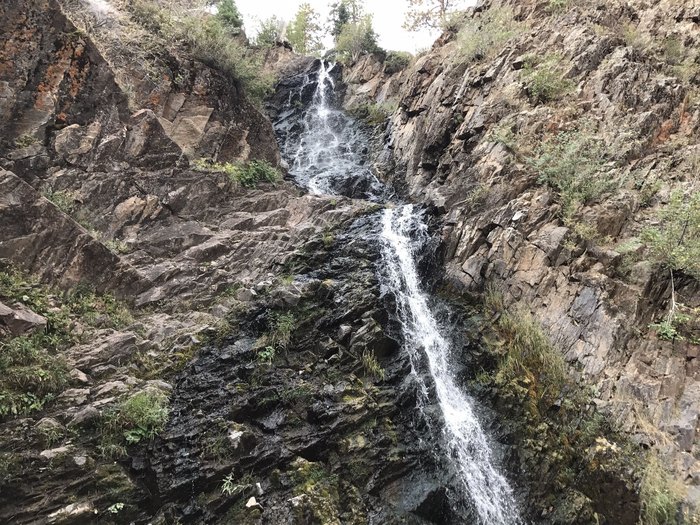 When it comes to hiking, there's no place like Wyoming. If you can't get enough, check out these 12 Low-Key Hikes In Wyoming With Amazing Payoffs for your next adventure. What would you say are the best hikes in Wyoming? Tell us your thoughts in the comments.
OnlyInYourState may earn compensation through affiliate links in this article.
More to Explore
Best Hikes In Wyoming
What are some of the most amazing scenic hikes in Wyoming?  
Wyoming is host to more than 1,000 awe-inspiring hikes and hiking trails. Although "most amazing" is pretty subjective, there are certain trails that do tend to get a lot more love than others thanks to their awe-inspiring scenic nature. There are SO many that it's kind of tough to narrow things down to just a few; Wyoming is easily one of the most scenic places in the world, and almost any hike you do is going to reflect this. That being said, some of the most amazing scenic hikes in Wyoming are easily the Canyon Rim North to Inspiration Point Trail, at Yellowstone National Park, as well as the iconic Devil's Tower Trail at the National Monument of the same name. Be sure to also check out the amazing Medicine Bow Trail, which weaves through the Medicine Bow National Forest and is as challenging as it is awe-inspiring. For lots more ideas (and more information on the trails mentioned here), be sure to check out this article! 
What are the most popular easy hikes in Wyoming? 
With as many trails as Wyoming has, there are tons of easy hikes to choose from. Why not start with some of the most beloved? After all, they're popular for a reason (and usually that reason is simply that Wyoming is incredible), and you're sure to have a great time as long as you prepare accordingly. Pack your water and trail mix and head out to the epic Taggart Lake Loop Trail at Grand Teton National Park; it's 3.8 miles long and features amazing views of the Teton Range. Yellowstone National Park is home to dozens of easy hikes that just so happen to be ridiculously popular; some of our favorites include the Grand Prismatic Hot Spring Trail (which is a half-mile long), OId Faithful Observation Point Loop (where you can check out the world-famous geyser for yourself), and the amazing Mystic Falls Loop (which features an incredible waterfall or two).  
Related Articles
Explore Wyoming