The Natural Sapphire Pool In Wyoming Is Devastatingly Gorgeous
The color blue has been known (okay, thought) to represent both the sea and the sky and is associated with wide open spaces, freedom, expansiveness, and inspiration. Blue is also thought to have positive effects on the mind and body. That's why Wyoming's magical Sapphire Pool in Yellowstone will cast a spell on you. Come see why this incredible, pristine pool in Wyoming is one of the world's most awe-inspiring.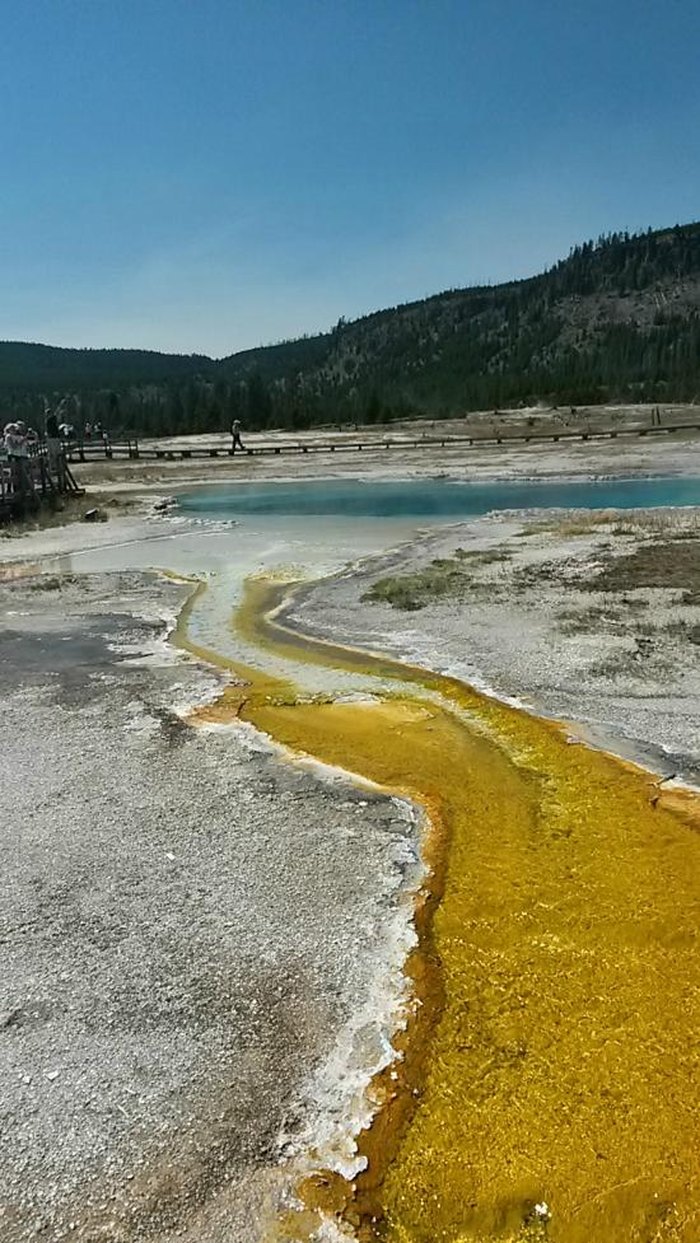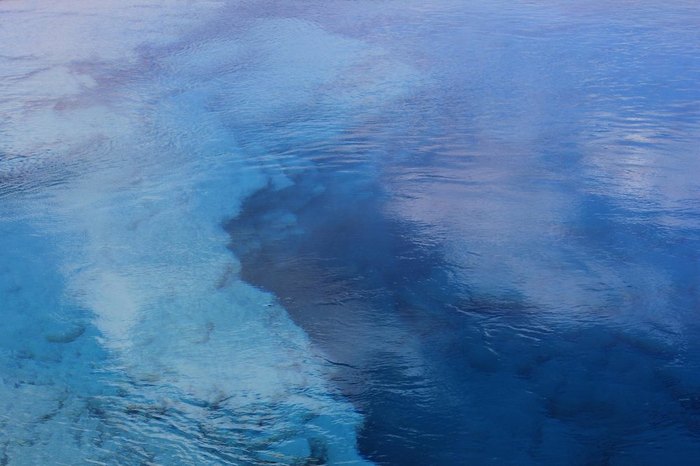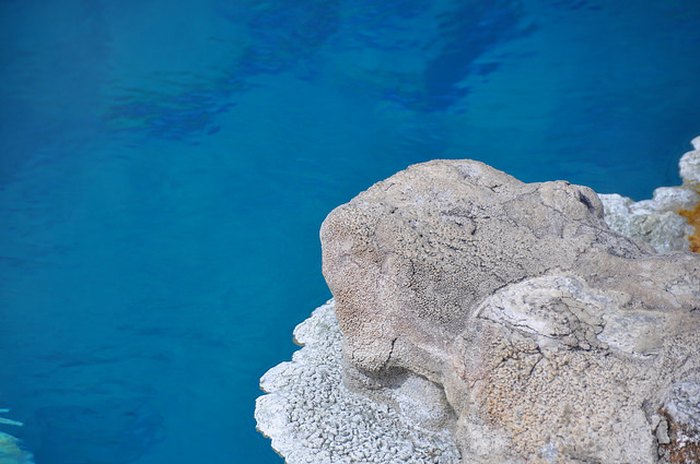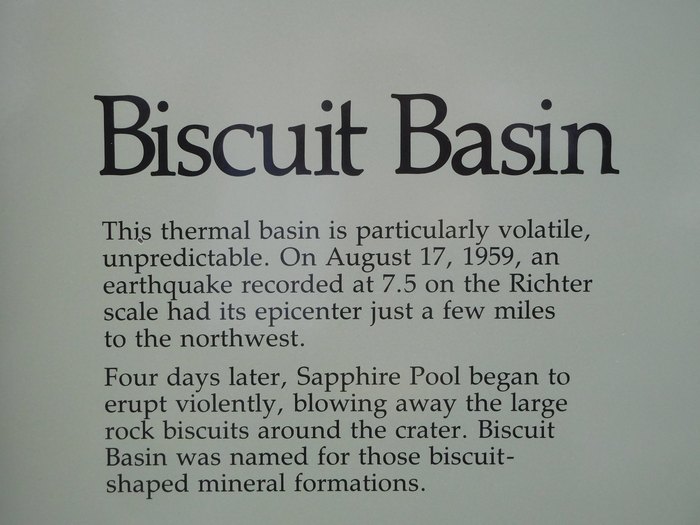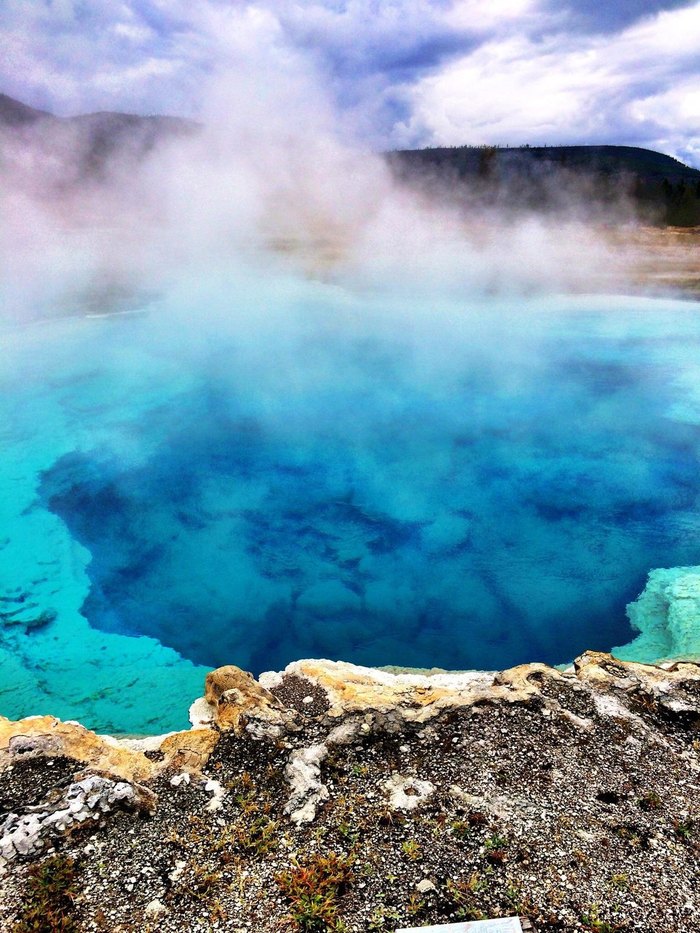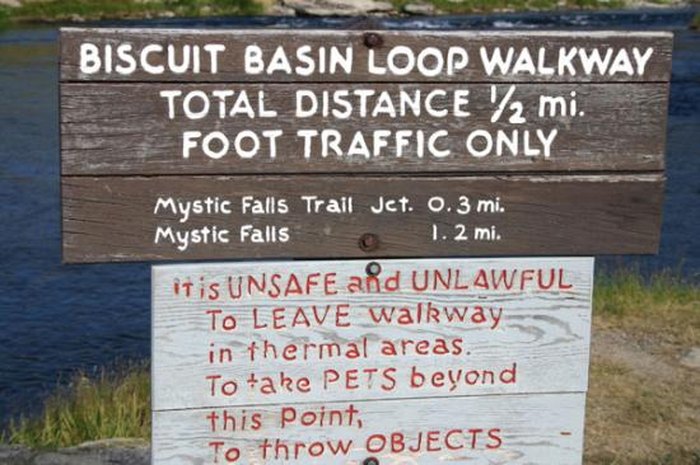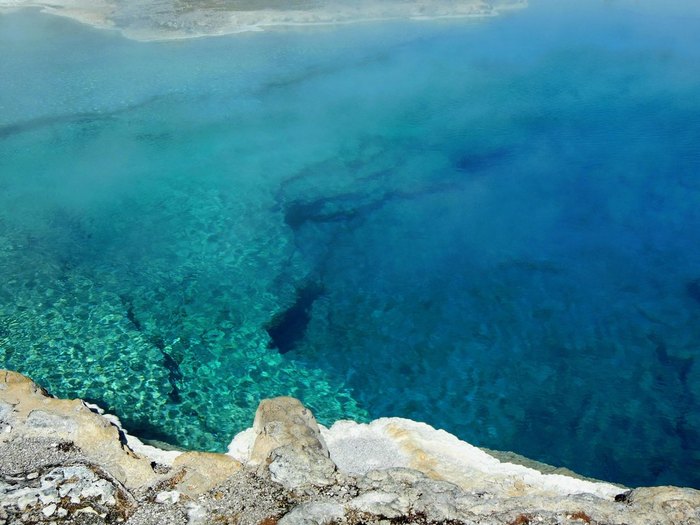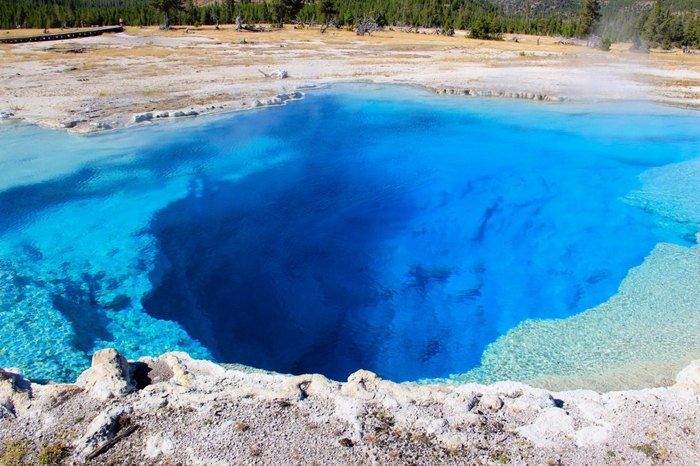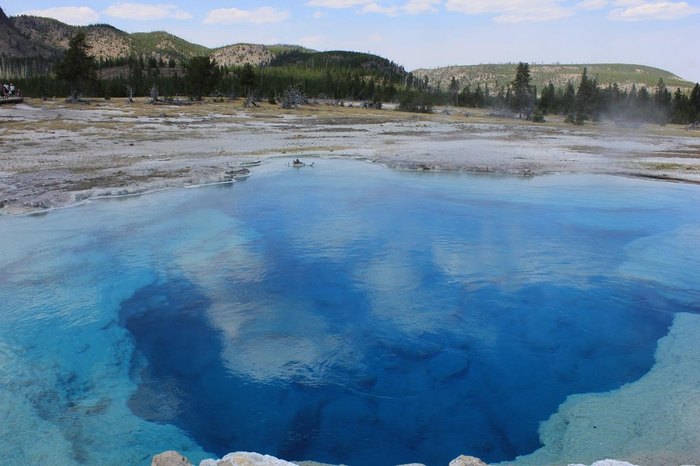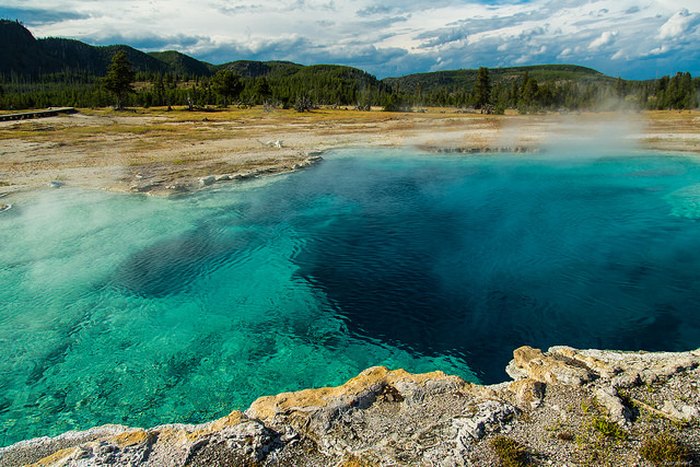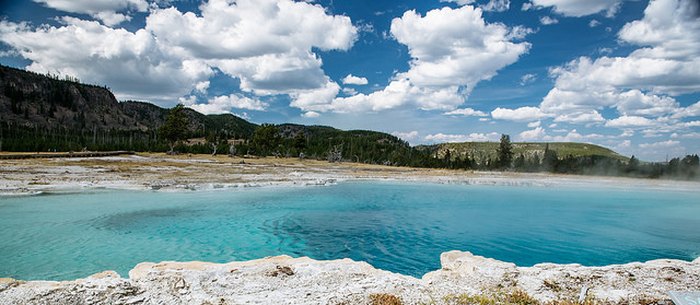 Get a closer look at Sapphire Pool:
Due to the geysers, hot springs, lakes, wildflowers, fall foliage, sunrises, and sunsets in Wyoming, it's one of the most colorful states in the country. Which parts of this amazing state are your happy places? Tell us in the comments!
OnlyInYourState may earn compensation through affiliate links in this article.
More to Explore
Sapphire Pool Yellowstone
Where can I find natural sapphire pools in Wyoming?  
Natural sapphire pools in Wyoming can be found at:
Black Pool
Bluebell Pool
Morning Mist Springs
Well, first and foremost, did you know that tucked inside Yellowstone National Park is a pool so brilliantly blue that it's literally named the Sapphire Pool? Yep! It's true – and it's a sight to behold. Of course, as gorgeous as this natural sapphire pool in Wyoming is, it's absolutely NOT for swimming or even touching in any way. Seriously. You'll die, because the water is just a little bit under boiling, with temperatures reaching up to 202 degrees in certain spots. And no, you won't find spots cool enough for lounging anywhere – the coolest parts of Sapphire Pool are about 200 degrees! Of course, other sapphire pools in Wyoming exist, also within Yellowstone. Check out the Black Pool (which is actually deep blue), Bluebell Pool, and Morning Mist Springs.  
What are some of the most pristine natural pools in Wyoming?  
Some of the most pristine natural pools in Wyoming include:
Mr. Bubbles Hot Spring
Kelly Warm Springs
The Firehole
Hot Springs State Park
Wyoming is outrageously beautiful. It's filled to the brim with amazing places, including some of the most amazing hiking trails in the United States, some of the most breathtaking waterfalls in the United States, and so, SO much more. So, what's a person to do if they want to take a swim in one of the pristine natural pools in Wyoming? Find them, of course! Some of our favorite places to go swimming in Wyoming include crystal-clear, pristine ponds like those found in hot springs; check out the Mr. Bubbles Hot Spring, Kelly Warm Springs (which might be our fave), the Firehole (which is way more relaxing than it sounds), and Hot Springs State Park.  
What makes sapphire pools blue?  
Sapphire pools are blue due to minerals and other contents.
There are many factors that affect the color of water in sapphire pools, lakes, rivers, and more. Usually, lakes and oceans appear blue due to reflecting light from the sky above, but sometimes you'll end up with literal blue water thanks to some natural conditions. Things like minerals, sediments, algae, bacterial blooms, and other factors all play a part; for example, in Yellowstone National Park, a lot of the sapphire pools look that way thanks to their mineral content. Calcium carbonate is typically the largest culprit. Another common cause of blue water is something a lot less pleasant, like blue-green algae, which is dangerous!  
Related Articles
Explore Wyoming
Featured Addresses

Waterton Valley, Waterton Vly, Yellowstone National Park, WY 82190, USA