6 Sacred Sites In Wyoming That Everyone Should Visit At Least Once
Native Americans played an important role in Wyoming's history and culture. Throughout Wyoming there are holy places situated mostly in high and remote areas. Here are some sacred sites in Wyoming that everyone should visit at least once. Learn the significance of these amazing Wyoming Native American sites and then go visit someday – you'll learn a lot!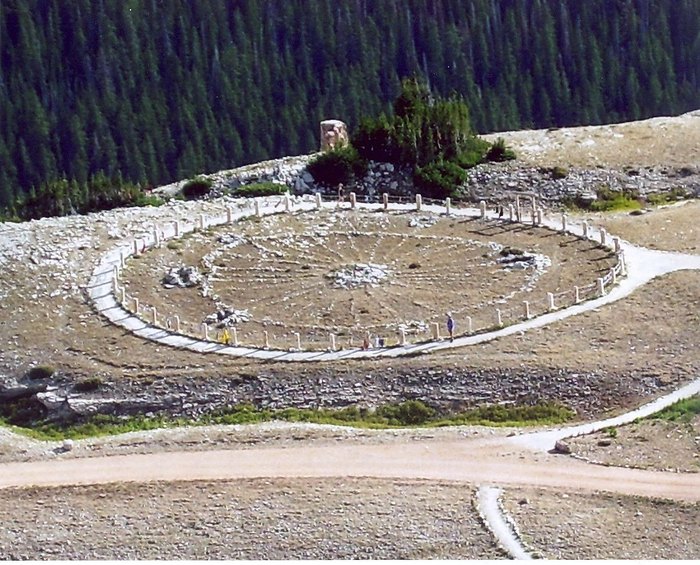 Do you know of any other sacred sites in Wyoming? Please be very respectful of these areas. Remember: they are still considered sacred to Native Americans, and the land is still theirs.
OnlyInYourState may earn compensation through affiliate links in this article.
More to Explore
Wyoming Native American Sites
What are some sacred Native American sites in Wyoming?  
Wyoming was home to many tribes of native people long before colonialization ever occurred. There are places that were considered sacred to these tribes – different places for different reasons – and there are many that still are. It is imperative to remember that many of these sites are STILL sacred to different peoples for different reasons, and to treat them with the utmost respect. Some sacred Native American sites in Wyoming include the Bighorn Medicine Wheel, nestled within the Bighorn Mountains and was a place of meeting, spirit quests, and more for no less than five local tribes. Another sacred place in Wyoming is Devil's Tower, which, according to lore from the Arapahoe, Lakota, Crow, and and Blackfeet people, where sacred dances, meetings, quests, and more occurred. 
Where are all the Wyoming sacred places?  
Wyoming is a fairly large state with multiple sacred places to multiple Native tribes scattered all over. Even more so are the places that may not have been sacred, per se, but were still notable and poignant to the people who lived nearby. For example, the Thermopolis Hot Springs were significant to the Shoshone and the Arapaho. The rivers running through the state, including the Bighorn, Little Bighorn, Wind, North Platte, Tongue, Little Missouri, and many more had plenty of significance – sacred and non – to Native persons as well. We encourage our readers to learn about these people and the significance of these places before they visit.  
How many Native American communities in Wyoming are there?  
Originally, there were 18 native tribes to what would eventually become Wyoming. Only two of those tribes remain today. Those tribes are the Shoshone and Arapaho; tribes that no longer exist in the region include the Cheyenne, the Crow, and the Ute. Some tribes only wandered Wisconsin to hunt (the Dakotas), and others merely passed through and didn't stay (the Pawnee). The Kiowa and the Kiowa Apache lived in and around the Black Hills for a while and then migrated south. The list goes on, but you get the idea. Wyoming was once a bustling place for Native American peoples! 
Related Articles