These 7 Restaurants In Wyoming Don't Look Like Much… But WOW, They're Good
You just can't beat small town local diners to immerse yourself into the essence of a town and its people. These hidden gem restaurants in Wyoming provide the taste and feel of the wild, wild west that we are so drawn to. They may not look like much from the outside, but they pack a powerful punch when it comes to their food. Sometimes the most unassuming things are the things that stand out the most.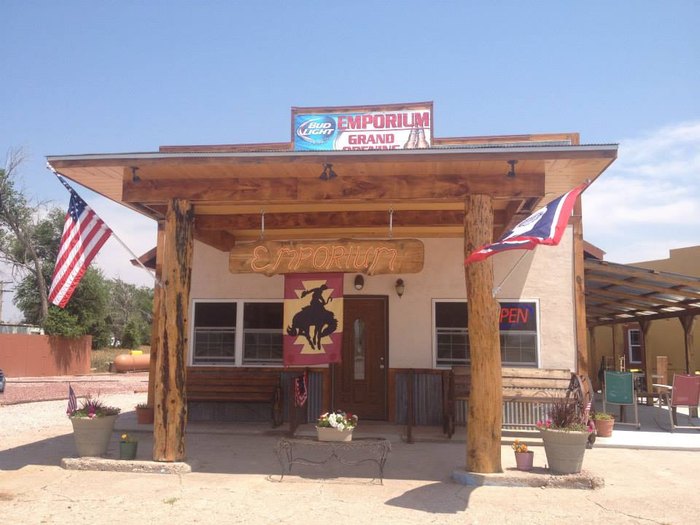 What are your favorite hidden gem restaurants in Wyoming? Nominate your home town favorite and we'll be sure to check it out!
For more of the best places to dine here in the Cowboy State, read 7 Wyoming Restaurants That Will Make You Feel Like You're In The Wild West.
OnlyInYourState may earn compensation through affiliate links in this article.
Address: The Emporium At Hawk Springs, 225 US-85, Hawk Springs, WY 82217, USA
Address: J's Prairie Rose, 410 S 2nd St, Laramie, WY 82070, USA
Address: Cowboy Cafe, East Rams Horn, Dubois, WY, USA
Address: 211 2nd St, Ten Sleep, WY 82442, USA
Address: Donna's Main Street Diner, 207 E Main St, Newcastle, WY 82701, USA
Address: 16945 Buffalo Valley Rd, Moran, WY 83013, USA
Address: 1401 W Lincolnway, Cheyenne, WY 82001, USA
hidden gem restaurants in Wyoming
November 29, 2020
What are the most popular foods in Wyoming?
Wyoming is known for being home to so many iconic dishes! Our steaks are some of the best in the country, and it's hard to top the Prime Rib served at many of our favorite local restaurants. Jerky is easy to find any time of year, and the famous Chugwater Chili is worth a trip way out to the town of Chugwater, itself! Bison and elk are as common as beef, and most of us would agree that there's nothing better than a bison burger stacked high with toppings.
Where is the best place to live in Wyoming?
Wyoming's small towns are some of the best places to live in the whole country. Tiny mountain towns like Centennial, quiet cities like Laramie, and one of a kind destinations like Cody are all vibrant, welcoming communities.
What is Wyoming known for?
Wyoming is known for wide, open spaces and stunning mountain landscapes. Our national parks, Yellowstone and Grand Teton, are among the top destinations for American tourists, year after year. Our cuisine features bison, elk, and steaks that will make your mouth water, and our heritage is one of American history and Indigenous heritage.