Two Wyoming Parks Have Been Named Some Of The Most Stunning Parks In The World
Recently, MSN released a list of the most stunning national parks in the world. These parks each feature remarkable landscape, history, and wildlife – and each one truly deserves their spot. It may come as no surprise that the two national parks in Wyoming both made the list – they are among the most beautiful parks in the world.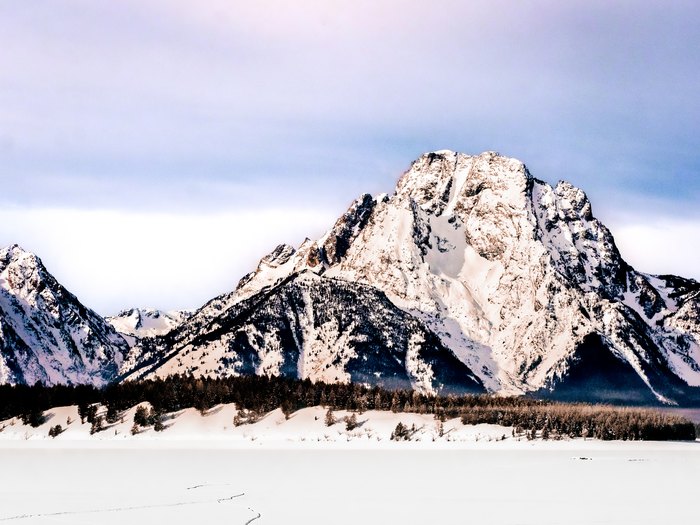 Before visiting Yellowstone, Grand Teton, or any of the National Parks on the list, be sure to review Leave No Trace principles. It is extremely important to become a good steward of the landscape!
It's also important to note that while we think of these places as "pristine" and "untouched" wild areas, they have been home to indigenous tribes for far longer than we often realize. For information about the Shoshone native to the Grand Teton area, visit this website.
OnlyInYourState may earn compensation through affiliate links in this article.
Address: Grand Teton National Park, Wyoming, USA
Address: Yellowstone National Park, WY 82190, USA
Natural Wyoming
March 10, 2023
Which state parks in Wyoming are the best? 
Get a dose of fresh air and nature at these amazing state parks in Wyoming:
Sinkyone Wilderness State Park in Whitethorn is for those who really want to get back to nature. You can hike through the wilderness and do primitive-style camping here.
Sue-Meg State Park in Trinidad offers sweeping meadows and gorgeous beaches, but it's really all about the forests. The trees in this park are utterly awe-inspiring.
Del Norte Coast State Park, Crescent City is home to an iconic black sand beach. The spot where the beach touches the Redwoods feels practically unreal.
What hikes in Wyoming should I take? 
Make sure to bring some extra water and wear good shoes for these fun hikes in Wyoming:
Lassen Peak in Shasta County is a quite challenging uphill hike, but it's said that the views from the top are some of the best in the state.
The abandoned train tunnels at Donner Summit are a little creepy but make for the perfect flat hike on a hot day, and there's lots of cool graffiti to admire.
Bumpass Hell Trail at Lassen Volcanic National Park is a massive geothermal area, which means this hike may smell a bit like sulphur, but it's worth it for the otherworldly feeling of trekking through this land.
Are there any natural wonders in Wyoming? 
There are so many natural wonders in Wyoming! Here are a few that you need to check out:
Thermopolis Hot Springs is the largest hot spring of its kind in the whole world. The water sits around a comfy 135 degrees and is oh-so soothing.
Devils Tower National Monument is a massive rock formation created by a volcano.
Red Dessert is a marvel because this one piece of land holds badlands, sand dunes, canyons, and more. It is a part of the world like no other.