A Terrifying, Deadly Storm Struck Wyoming In 1949 And No One Saw It Coming
If you spend any time here in the Cowboy State, chances are high that you've experienced a blizzard in Wyoming. It's likely that you've lived through a few doozies, but no winter storm in Wyoming's recent memory was quite as bad as the deadly storm of 1949. Many of us weren't alive to remember that horrible winter, but we've all heard stories from our parents and grandparents who were there to witness it. Read below to learn more about this incredible Wyoming weather event that made history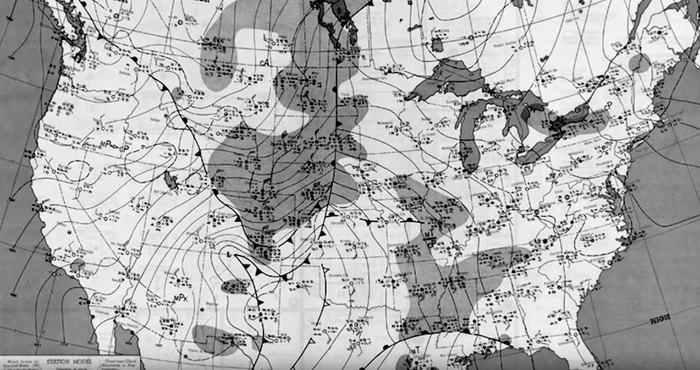 Farmers were particularly hit hard by the livestock casualties, and it would be a few years before the ranchers were able to resume normal operations.
What stories do your family tell about the blizzard of 1949? To learn more about the Blizzard of 1949, watch the PBS special, "Storm of the Century: The Blizzard of '49." Watch some footage below:

Luckily, most times when a blizzard in Wyoming shuts the state down, people are able to remain safe at home. When we have enough warning, it's easier to appreciate how the snow just makes everything look magical. Take a look at these 12 Majestic Spots in Wyoming That Look Like The North Pole.
OnlyInYourState may earn compensation through affiliate links in this article.
More to Explore
blizzard in Wyoming
How much snowfall does Wyoming get each year?
The answer depends on where you are in the Cowboy State, because in some arid regions, towns may end up with as few as 7 inches of snow each year. In the mountains, the totals are much higher, with some places registering an average of nearly 40 inches of snow each year.
Is Wyoming a good place to visit in the winter?
Wyoming is a wonderful place to visit in the winter - if you love the season. The high desert and Rocky Mountains are known for being windy, snowy, and downright cold. Winter is Wyoming's longest season with snowfall starting in some places as early as September and rarely tapering off until June.
What are the best outdoor activities in winter in Wyoming?
If you enjoy spending time outdoors in brutally cold temperatures, you'll love spending time in Wyoming. The Cowboy State is home to some of the best ski resorts in the country, including Grand Targhee and Jackson Hole Mountain Resort, and Snow King Mountain. Our state parks are perfect for cross country skiing and snowshoeing, and there are thousands of miles of snowmobile trails worth exploring in the Snowy Range and around Pinedale.
Related Articles
Featured Addresses