8 Bizarre Natural Formations In Wyoming That Will Make You Do A Double Take
Wyoming is known for the boldness and beauty of its dramatic landscapes. In fact, in some cases, the captivating landscape is made up of some of the most intriguing spectacles of nature there are, and we just happen to be lucky enough to live here. These bizarre natural formations in Wyoming will make you think twice about what you consider "average":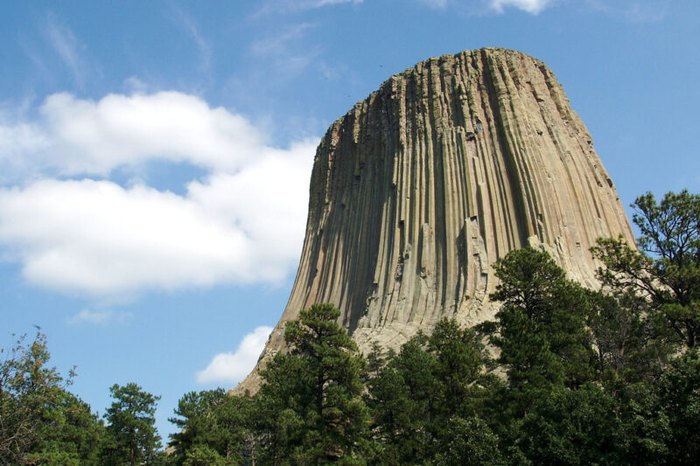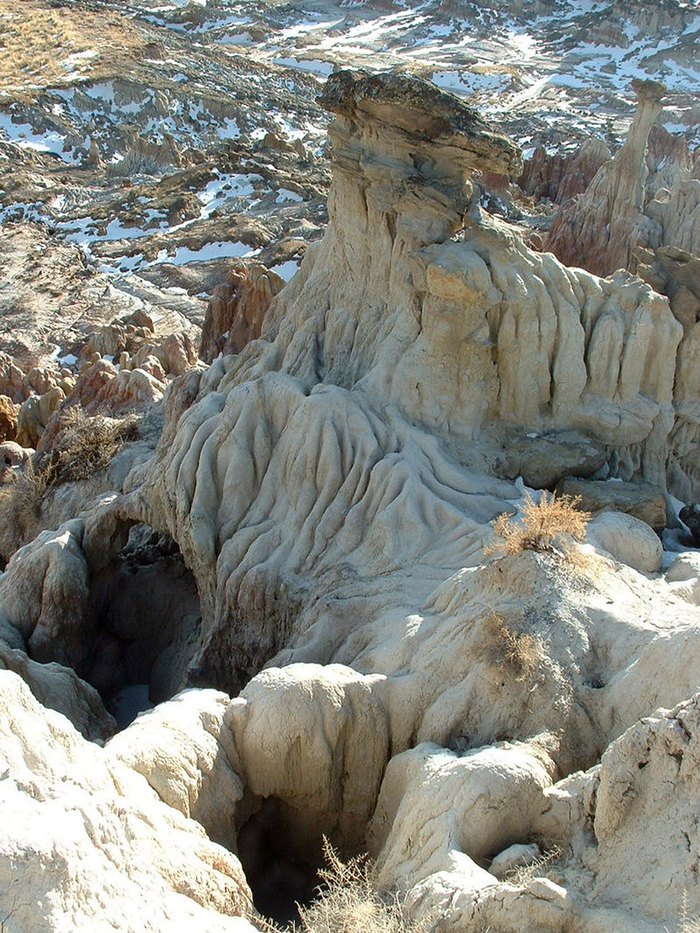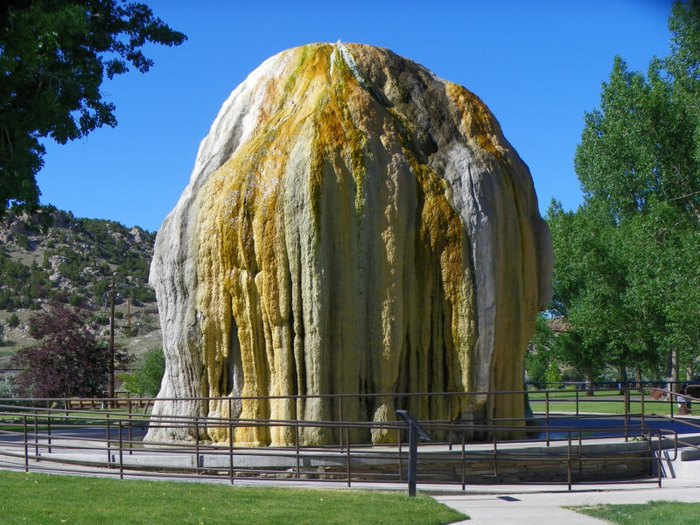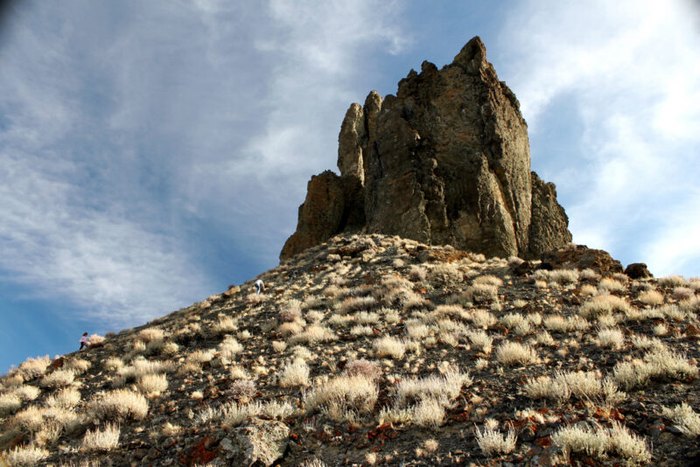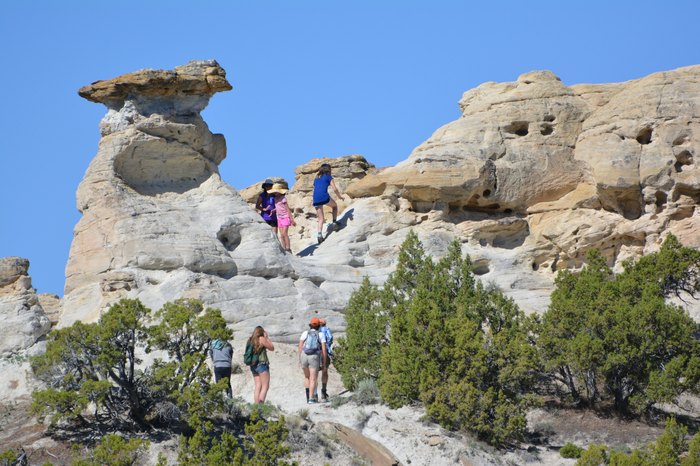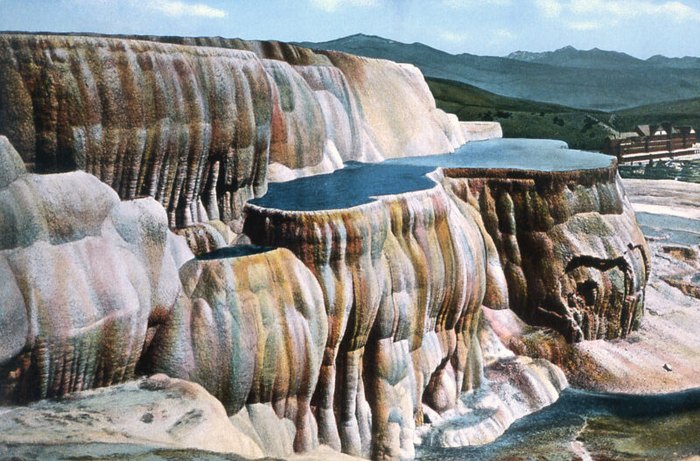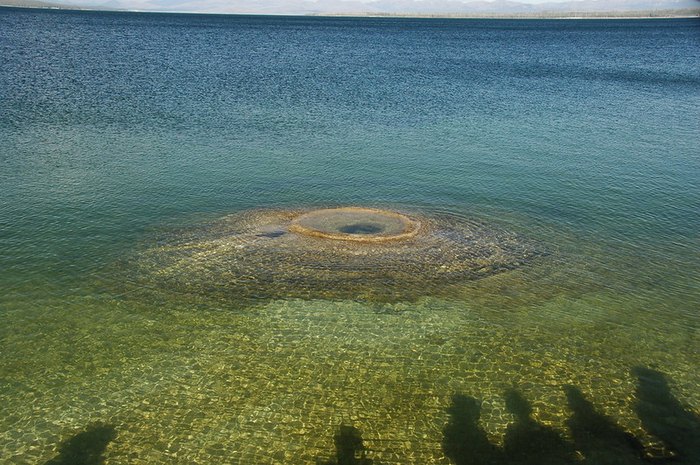 Do you know of any other bizarre natural formations in Wyoming? Did we leave out your favorite? Tell us about it in the comments!
OnlyInYourState may earn compensation through affiliate links in this article.
More to Explore
Bizarre Natural Formations in Wyoming
What are some of the most interesting rock formations in Wyoming? 
Wyoming is a state with awe-inspiring geologic wonders almost everywhere you turn. Our strange landscape ranges from everything to weirdly solitary mountains to geysers to everything in between. For example, Heart Mountain is a strange little place where the mountain just kind of wandered away from its friends and family for a distance of about 25 miles, all by itself. It's a solitary little mountain peak hanging out all by itself, and it'll definitely make you look. There's also the famous Devil's Tower formation, which is so significant that it's a national monument! Seriously, the geology of Wyoming is absolutely awe-inspiring. Need more Wyoming rocky weirdness? This article might satisfy your geology craving! 
What kind of natural gems in Wyoming can I visit?
Oh, gosh, where do we begin? We are a state filled to the brim with incredible natural beauty and countless natural wonders. When it comes to nature lovers, Wyoming is one of those places that are seriously just pure perfection. Yellowstone National Park is obviously the most famous choice; there's nothing quite like visiting a place where geysers and hot springs are the norm, but what are some lesser-appreciated ones? Jackson Lake at Grand Teton National Park is the definition of pristine (and honestly, so is that entire park). There's also the Hot Springs State Park, which goes woefully underappreciated in the shadow of Yellowstone. These aren't all of them, either; they're just some of our favorites! 
Where can I go hiking in Wyoming?
Does the answer "anywhere" mean anything to you? Okay, maybe not literally anywhere (we've got some interesting and dangerous places here), but the hiking possibilities are endless. There are hundreds - if not thousands - of incredible trails winding throughout our beautiful state. Some of the most popular include Cascade Canyon Trail, tucked inside Grand Teton National Park, as well as literally any of the trails there. Yellowstone also has a decent share of trails, and so do various wildernesses around the state. No matter what kind of surroundings you prefer when you're on a hike, you'll find them in Wyoming.
Related Articles
Featured Addresses

Devils Tower, WY 82714, USA

Hell's Half Acre, Wyoming, USA

Teepee Fountain, Thermopolis, WY 82443, USA

Vedauwoo Glen Road, Vedauwoo Glen Rd, Wyoming, USA

Castle Gardens, Wyoming, USA

Mammoth, Yellowstone National Park, WY 82190, USA

Fishing Cone, Wyoming 82190, USA