Witness 11 Bird's Eye Views Of Wyoming That Are Downright Mesmerizing
Complete with breathtaking mountain ranges, canyons, hot springs, and more, Wyoming is one of the most visually stunning states. While this scenery may be familiar to Wyoming residents, it's never any less spectacular. But if you happen to be curious what this state looks like from a completely new angle, these photographs should provide you with an idea. You might just be amazed by how different these familiar territories look from a bird's eye view. Check out some of the best views of Wyoming from a rarely seen perspective.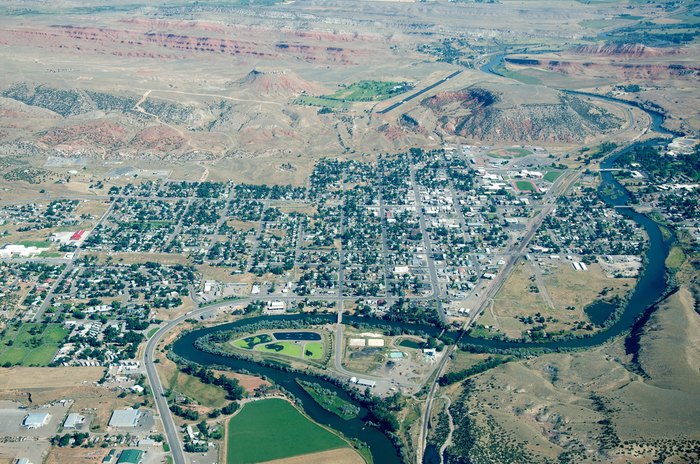 What do you think of these aerial pictures of the Cowboy State? For more of the best photos of Wyoming, be sure to check out these 16 Photos Taken In Wyoming That You Won't Believe Are Real and get ready to fall in love with your own backyard.
best views of wyoming
February 14, 2020
What is the most scenic place in Wyoming?
Wyoming is a nature lover's paradise, and photographers love capturing the beauty that exists in all corners. Though it might be cliche, Grand Teton and Yellowstone National Parks are each packed with breathtaking scenery.
What's the most beautiful hike in Wyoming?
The day hikes around Yellowstone's mineral springs are hard to beat, but backpackers will argue that the most beautiful places in Wyoming are tucked into the mountains. Cloud Peak Wilderness and the Wind River Range offer incredible picturesque hiking.
Where can I find more of the best photographs of Wyoming?
For more of the most beautiful places and best views of Wyoming, read 12 Photos Of Wildlife In Wyoming That Will Make Your Jaw Drop.