Here Are 7 Wyoming Swimming Holes That You Need To Visit ASAP
Swimming holes are a great source for heating up or cooling during the warmest months. It is extremely important that you are aware of – and avoid – the areas where the water is scalding hot. Here are spots to go swimming in Wyoming that you need to familiarize yourself with first before heading to check out. These hot and warm springs are absolutely worth the effort: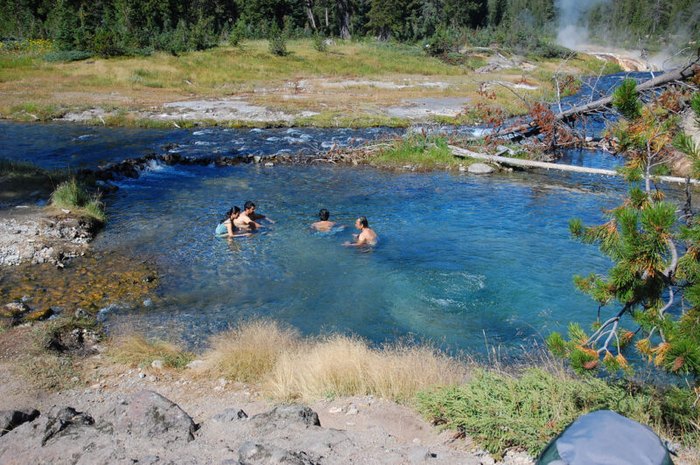 So, what do you think? Did we include your favorites, or did we miss yours? Do you know of any good swimming lakes in Wyoming you think we should cover? Let us know in the comments!
OnlyInYourState may earn compensation through affiliate links in this article.
Wyoming Swimming Holes
April 20, 2021
Where are the best places to swim in Wyoming?
Wyoming is a gorgeous state with plenty of nice spots to go for a good old-fashioned swim during the warmer months. For example, there are awe-inspiring places to swim in Wyoming like the Firehole, which is a swimming hole near Yellowstone with warm water thanks to it being fed by water from Old Faithful. There are also numerous hot springs located in our beautiful state, all of which are luxuriously relaxing. There is also a warm spring, which is more family-friendly and accessible than the others. Your choices are many and the possibilities are endless! 
Are there good beaches in Wyoming? 
Just because we're landlocked doesn't mean we don't have some pretty nice beaches! Some of the best ones include:
Colter Bay, which offers up a stunningly beautiful and very authentic-feeling beach experience

The Sandy Beach Picnic Area at Fremont Lake is so beachy that it's got "beach" in the name!
Where can I hike with waterfalls in Wyoming?
Wyoming is home to lots of hiking trails that just so happen to feature amazing waterfalls. Some of the most popular waterfall hikes include: