11 Small Towns In Wyoming Where Everyone Knows Your Name
Wyomingites are a tight-knit group and our communities tend to feel like family. Everyone knows each other and they are always there for support and to lend a helping hand. If you aren't in one of the larger cities (which are still pretty darn small, by most American standards), chances are you're in a tiny town that you know like the back of your hand. Here are 11 of the best small towns in Wyoming where everyone will know you by name.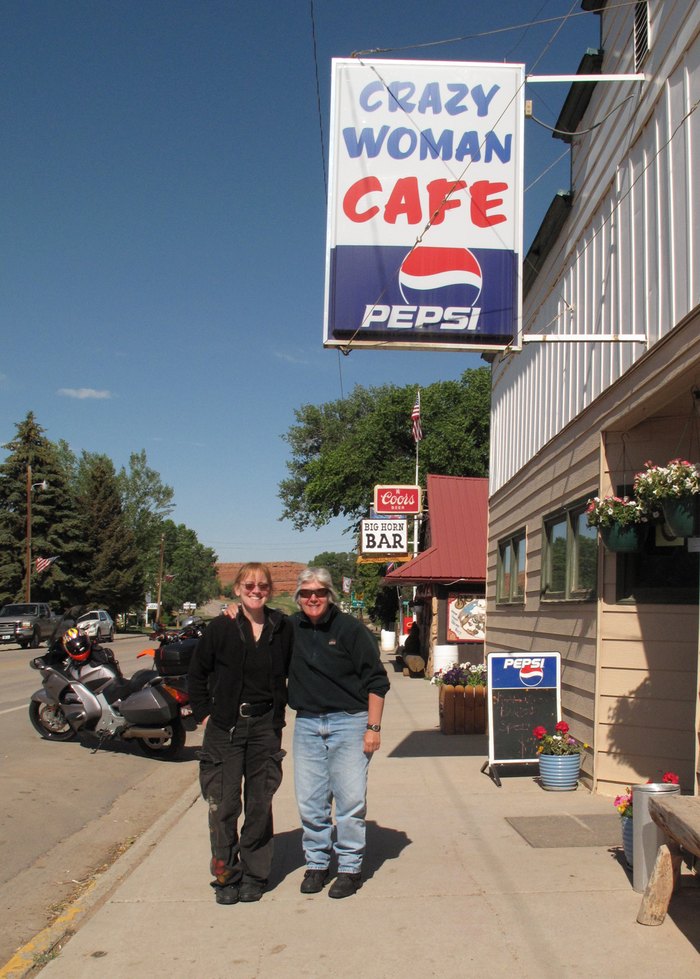 What do you think of the best small towns in Wyoming? Are there any you would add to the list? Nominate your favorite tiny towns, hidden gems, small businesses, restaurants, and more, and we'll be sure to check them all out!
Address: Ten Sleep, WY 82442, USA
Address: Chugwater, WY 82210, USA
Address: Yoder, WY 82244, USA
Address: Hartville, WY 82215, USA
Address: Medicine Bow, WY 82329, USA
Address: Clearmont, WY 82835, USA
Address: Dixon, WY 82323, USA
Address: Elk Mountain, WY 82324, USA
Address: Rock River, WY 82083, USA
Address: Meeteetse, WY 82433, USA
Address: Riverside, WY 82325, USA
best small towns in Wyoming
October 14, 2020
What stereotypes are there about Wyoming?
Outsiders often has established opinions about Wyomingites that may or may not be true! If you travel about and ask around, you'll find that many Americans assume that we're all cowboys, that we all own enormous plots of land (we wish!), and that we hardly have cell phone service out there. Well, okay, I guess we can give them that one. There's also a big stereotype that everyone who lives in Jackson is wealthy, and to that, we say… who do you think is catering to all those wealthy residents? Jackson's tourist industry is a huge part of the local economy, but it's mostly the vacationing outsiders who buy up the mansions.
What are the most picturesque hiking trails in Wyoming?
You'll find scenic hiking trails in Wyoming around every corner. The world famous hike to the summit of Mt. Washburn in Yellowstone tops many lists, and Cascade Canyon in Grand Teton National Park is often not far behind. If you're looking for some hidden gems, though, you'll want to hike to Lake Helen in the Cloud Peak Wilderness, or to Crater Lake in Medicine Bow-Routt National Forest.
What are the best small towns in Wyoming?
Well, ALL of the towns in Wyoming are fairly small, so take your pick! Most people fall in love with Buffalo and Sheridan – two uncrowded mountain towns that will make you feel like you've stepped back in time. Lander is another favorite of travelers, and Thermopolis is an impressive place to visit all year long. Saratoga has earned a reputation as a resort town, but it's a great place to live as well.
Address: Ten Sleep, WY 82442, USA
Address: Chugwater, WY 82210, USA
Address: Yoder, WY 82244, USA
Address: Hartville, WY 82215, USA
Address: Medicine Bow, WY 82329, USA
Address: Clearmont, WY 82835, USA
Address: Dixon, WY 82323, USA
Address: Elk Mountain, WY 82324, USA
Address: Rock River, WY 82083, USA
Address: Meeteetse, WY 82433, USA
Address: Riverside, WY 82325, USA