The 12 Best Backroads In Wisconsin For A Long Scenic Drive
It's no secret that the best scenic drives in Wisconsin are, for the most part, roads that wind through the countryside. From the rolling hills of the southwest to the Lake Michigan bluffs and everywhere in between, each area of the state offers different geography and gorgeous views. No matter which back road you get on, you're sure to get a treat for the eyes. Buckle up, pop on your sunglasses, and prepare to experience a dozen of the very best back road drives you can take in Wisconsin.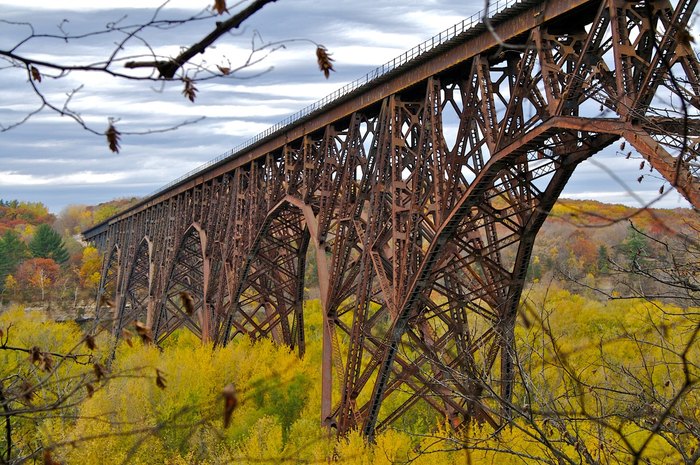 There's so much to love about the magnificent local landscape. What do you think – do these places rank among the very best scenic drives in Wisconsin? Would you add anything to this list? Share your thoughts in the comments!
Looking for more reasons to get out and see Wisconsin? Check out our article, 9 Unforgettable Road Trips To Take In Wisconsin Before You Die, for additional scenic drives in Wisconsin that will take your breath away.
OnlyInYourState may earn compensation through affiliate links in this article.
Address: Great River Road, Great River Rd, Trempealeau, WI, USA
Address: WI-77, Minong, WI, USA
Address: Narrow Gauge Rd, Shell Lake, WI 54871, USA
Address: Lakeshore Rd, Two Rivers, WI 54241, USA
Address: WI-57, Sturgeon Bay, WI, USA
Address: WI-131, Gays Mills, WI, USA
Address: Kettle Moraine Scenic Drive, Kettle Moraine Scenic Dr, West Bend, WI, USA
Address: US-2, Ashland, WI, USA
Address: WI-32, Milwaukee, WI, USA
Address: WI-42, Manitowoc, WI, USA
Address: Old State Hwy 60, Prairie du Chien, WI 53821, USA
Address: State Hwy 13, Ashland, WI, USA
Best Scenic Drives In Wisconsin
April 12, 2020
What are the best roadside attractions in Wisconsin?
The Badger State is, as you may imagine, a pretty quirky place. Our people are truly unique, but our landscape of 65,498 square miles hides surprises that just might make you do a double take. The best roadside attractions in Wisconsin include a Hodag monster that allegedly causes mischief, the largest lager six pack in the world, and a 20,000 pound ball of twine. It's almost safe to say that you never know what you'll discover in Wisconsin.
Are there any other scenic backroads to drive along in Wisconsin?
Believe it or not, there are many incredible scenic backroads in Wisconsin. Our vast state hosts unique vistas and landscapes, and visitors and locals alike struggle to resist the allure of features like Great Lakes, rivers, hills, farmland, and more. Our landscape is a surprise to many, but locals assert that any country road here is full of charming views. You might encounter scenic views as you road trip to a waterfall, or you might catch the sun setting into the horizon at a magical hour as you're leaving town. If you're less enthused about just setting out with a positive attitude to see what you may discover, don't be afraid to ask locals for some suggestions!
Are there other similar things to do in Wisconsin when you have a free afternoon?
When it comes to things to do in Wisconsin, locals and visitors alike are in for a treat. There are many natural attractions worth visiting in the area, ranging from hiking to the state's highest point at Timms Hill to enjoying a float trip along our prettiest water features on a warm summer day.