11 Amazing Wisconsin Hikes Under 3 Miles You'll Absolutely Love
While the diverse terrain of Wisconsin is absolutely beautiful, it's also a bit intimidating. But just because you're not ready to set out on a multi-day hike doesn't mean you can't get out to explore and enjoy the gorgeous hiking to be found here in the Dairy State. In fact, there are many trails that don't require hours upon hours of vigorous hiking Whether you're short on time, working your way up to bigger hikes, or just looking for a leisurely stroll, here are 11 of the best short hikes in Wisconsin that clock in at three miles or less. So lace up those hiking boots and prepare to be enchanted by this following list of  best short hikes in Wisconsin: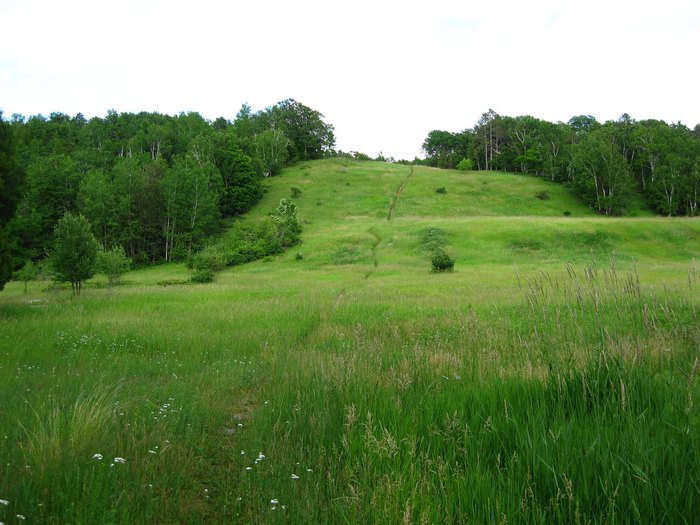 Do you agree that these are some of the best short hikes in Wisconsin? Are there any that you would add to the list? Be sure to share your thoughts with us in the comments below! Ready to take on a few more miles? Check out 11 Incredible Hikes Under 5 Miles Everyone In Wisconsin Should Take.
OnlyInYourState may earn compensation through affiliate links in this article.
Address: Park Dr, Nasewaupee, WI 54235, USA
Address: 36764 Copper Falls Rd, Mellen, WI 54546, USA
Address: 2402 Hagen Rd, La Pointe, WI 54850, USA
Address: 800 Milson Ct, La Crosse, WI 54601, USA
Address: Co Rd G, Wisconsin, USA
Address: 1525 Carmel Rd, Hubertus, WI 53033, USA
Address: 1020 Beach Park Ln, Sheboygan, WI 53081, USA
Address: 4350 Mounds Park Rd, Blue Mounds, WI 53517, USA
Address: 4175 WI-23, Dodgeville, WI 53533, USA
Address: County Highway Nn, New Glarus, WI 53574, USA
Address: N1497 Lovering Rd, Lodi, WI 53555, USA
best short hikes in Wisconsin
March 31, 2021
What are the most beautiful hiking trails in Wisconsin?
Now that we've covered some of the best short hikes in Wisconsin, it's time to focus even more on scenery. Wisconsin has seemingly endless trails, and each of them will showcase a different side of the state's picturesque landscape. Pinpointing the most beautiful hiking trail in Wisconsin is a matter of preference; however, many folks agree that it doesn't get much better than Grandad Bluff. Residing at 600 feet above the city of La Crosse, this destination offers breathtaking views of the Mississippi River Valley as well as Minnesota and Iowa. If you're up for a lengthy hike, start your adventure in Hixon Forest and look for the Oak Trail.
What are the most popular Wisconsin state parks?
There are hardly better ways to enjoy Wisconsin's beauty than visiting a state park. These protected areas offer education about the landscape and ways to engage with it in fun and memorable ways. Wondering where to start? The following is a list of some of the most popular Wisconsin state parks: Mirror Lake State Park in Baraboo, Devils Lake State Park in Baraboo, Council Grounds State Park in Merrill, Governor Dodge State Park in Dodgeville, Peninsula State Park in Fish Creek, Newport State Park in Ellison Bay, Rib Mountain State Park in Wausau, Perrot State Park in Trempealeau, Lakeshore State Park in Milwaukee, Kohler-Andrae State Park in Sheboygan, and Brunet Island State Park in Cornell. How many of these beautiful Wisconsin state parks have you visited?
Does Wisconsin have any natural wonders?
Yes! You'll be delighted to learn that there are many natural wonders in Wisconsin. Perhaps the most famous of them all would be the Apostle Islands Sea Caves. If you can, try to visit the caves during the winter, when they are filled with remarkable ice formations. Other incredible natural wonders in Wisconsin include the Cave of the Mounds, Niagara Escarpment, Horicon Marsh, Big Manitou Falls, Natural Bridge, and Interstate State Park. In fact, Interstate State Park is the oldest state park in Wisconsin, and it features the breathtaking Dalles of the St. Croix River. This stunning natural landmark formed due to melted glacier water. How fascinating is that?