The Best Little Meat Market In Wisconsin Has Been Wowing Beef Lovers Since 1905
Some of the best food in Wisconsin can be found in its small cities and towns. Cuba City, population: 1,877, is tucked into the far southwestern corner of the state that's known for a main street decorated with signs celebrating U.S. Presidents. Once you've paid your respects to Taft and McKinley, you'll want to visit a special shop on the north side of town. Weber Meats is a butcher shop that's been wowing customers for more than a century with its fresh and delicious offerings. Here's what's waiting for you at Weber's.
If you want more Wisconsin restaurants, make sure to click here and sign up for our weekly dining newsletter. Every Thursday, a new eatery to try in the Badger State will be delivered straight to your email. Yum!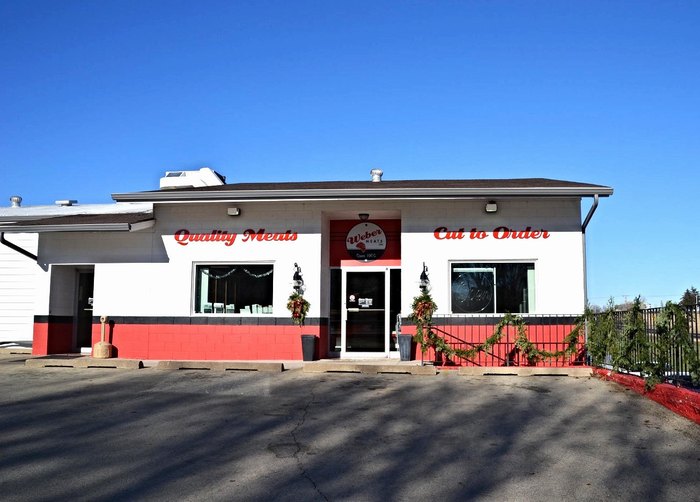 Weber Meats is open Monday-Saturday. The business also does custom processing and wild game processing – if you're a hunter, it can help. If you love discovering Wisconsin's meat and sausage shops, here's a stop you'll want to make near Madison.
OnlyInYourState may earn compensation through affiliate links in this article. As an Amazon Associate, we earn from qualifying purchases.
More to Explore
Wisconsin Is A Cornucopia Of Culinary Creations
What are Wisconsin's most iconic foods?
Wisconsin has a lot going for it when it comes to yummy foodstuffs. Of course, being known for its cheese, Wisconsin's cheese curds are a delight and fun to eat as they squeak when you chew them. You can even get them breaded and fried! Kringle is a ring-shaped filled pastry that is hard to resist. It's of Danish origin and is quite popular in this state. Light, flaky pastry stuffed with cherries and other berries and fruit is something beyond anything you'd find at a donut shop. 
Which breweries have the best food in Wisconsin?
Wisconsin is known for cheese and beer, so one can imagine the breweries are a central part of the food culture here. Thirsty Pagan Brewing in Superior has unique pizzas that are baked in a round cake pan and they're thick, gooey, and delicious. Northwoods Brewpub in Osseo has a massive fried chicken dinner as well as a scrumptious stout burger. The unique brews are perfect to wash them down with. Stone Arch Brewpub in Appleton is game for great food. In fact, its great food IS game! Elk pastrami, wild boar meatballs, duck wontons, and much more make for a wildly inventive menu. 
What are the best farmer's markets in Wisconsin?
Since the state has so much wonderful farmland, it makes sense that this state would have spectacular farmer's markets. One of them, the West Bend Farmer's Market, was recognized by Vogue Magazine as one of the best in the world! It has over 70 vendors and you can get fresh-as-can-be eggs, wool, honey, produce, and so much more. One of the largest is Oshkosh Farmer's Market with over 140 vendors. They keep it going year-round moving from indoors to outdoors along with the seasons. Providing a wonderful service, Fondy Farmer's Market takes place in urban areas of Milwaukee that don't often see fresh farm produce. Plus it helps the smaller farms as well.
Related Articles
Featured Addresses

Weber's Processing Plant Inc, 725 N Jackson St, Cuba City, WI 53807, USA