The Wisconsin City That's Actually A Surfing Mecca
I once pulled an in-flight magazine out of the back pocket of the seat in front of me and settled in to read about some exotic spots while I flew off to a boring work event. Imagine my surprise and how loud I laughed when I turned the page to see an ad touting Sheboygan as "The Malibu of the Midwest." The picture featured surfers on what was meant to be Lake Michigan, but my eyes really couldn't believe what they were seeing.
It turns out that this blue-collar, industrial town about an hour north of Milwaukee wasn't joking around. The Bratwurst Capital of the World is also home to a surfing culture that's been growing and thriving for 50 years. Its unique location on the lake and two brothers who embraced the idea of Great Lakes surfing have put Sheboygan on the map. Now it's a bucket-list destination for surfers from all over the world.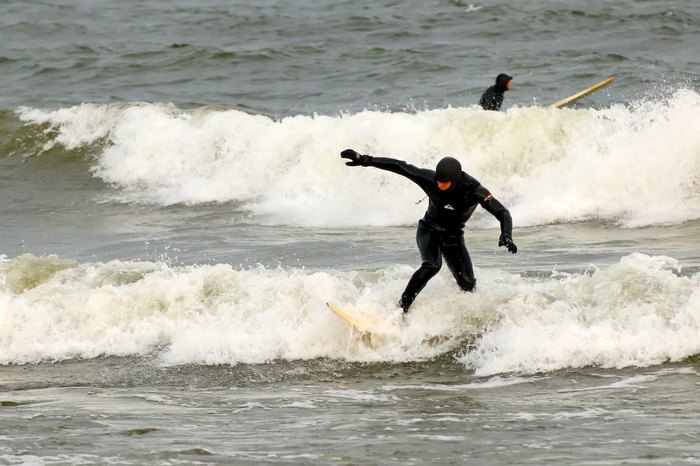 There have been a number of articles written about surfing in Sheboygan and a quick Google will bring you all kinds of information. Travel Wisconsin has a bit about this unique Midwestern activity, as well.
Did you know that Lake Michigan is also home to a truly staggering amount of shipwrecks? Read more about this tragic history and how you can see some of the wrecks here.
OnlyInYourState may earn compensation through affiliate links in this article.