12 Wisconsin State Parks With The Most Stunning Fall Foliage Views
We're blessed with a stunning and extensive state park system here in Wisconsin. Every part of the state has state-owned parks, forests and natural areas that that protect the gorgeous natural beauty of the Dairy State. Fall is a great time to head out and see all the gorgeous changing leaves from these amazing state parks — and enjoy a night or two under the stars, too! If you're looking for the best fall foliage and camping in Wisconsin, here are 12 spots sure to have you falling for our beautiful state!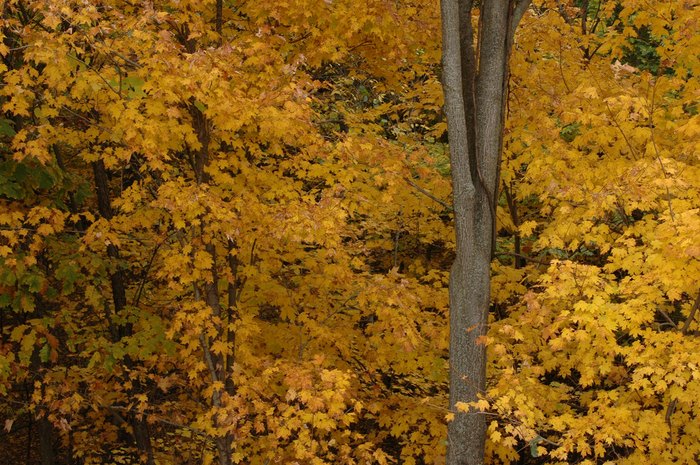 What do you think — what are your picks for the state parks with the best fall camping in Wisconsin? Or are you more of a summer camping fan? Looking for more reasons to get out and enjoy fall in our parks? Check out 11 Reasons Fall Is Actually the Perfect Time For Camping In Wisconsin.
Address: State Park Lane, State Park Ln, Wyalusing, WI 53801, USA
Address: Willow River State Park, 1034 Co Hwy A, Hudson, WI 54016, USA
Address: Brunet Island State Park, 23125 255th St, Cornell, WI 54732, USA
Address: High Cliff State Park Road, High Cliff State Park Rd, Harrison, WI 54952, USA
Address: Peninsula State Park, 9462 Shore Rd, Fish Creek, WI 54212, USA
Address: Hoffman Hills State Recreation Area, 740th St, Menomonie, WI 54751, USA
Address: East Devils Lake State Park, E Devils Lake State Park, Lincoln City, OR, USA
Address: Governor Dodge State Park, 4175 WI-23, Dodgeville, WI 53533, USA
Address: State Park Road, State Park Rd, Wausau, WI 54401, USA
Address: Straight Lake State Park, Luck, WI 54853, USA
Address: Black River State Forest, Millston, WI 54615, USA
Address: Mirror Lake State Park, E10320 Fern Dell Rd, Baraboo, WI 53913, USA
best fall camping in wisconsin
August 17, 2022
What are the best places for fall foliage viewing in Wisconsin?
Call us biased, but we are partial to the Wisconsin Dells — and not just for summer fun! The Waterpark Capital of the World is obviously super fun in the summer, but during the fall, this region of the Badger State takes on a breathtaking, sublime beauty. Even better? While the Wisconsin Dells/Baraboo area tends to be so crowded during summer with all of the tourists, you can beat the tourist trap and come during the fall. One of our favorite spots in the region is Devil's Lake State Park, a place that will look even more magnificent with the changing foliage. It's also so much nicer to hike when it's not so sticky and hot. Since you won't be heading to the water parks (or at least you will go to the indoor ones), it gives you a chance to explore other attractions such as the great dining opportunities, including several charming fall festivals. Another Door Country favorite that's known for beautiful fall foliage is Peninsula State Park; the juxtaposition of cobalt blue water and vibrant red and orange foliage is sure to leave you speechless!
Another place we love for leaf peeping in Wisconsin is Lake Geneva. Many people think of Lake Geneva as a place to head to during the height of the summer. But actually, it is a great place to head to during autumn. This is a running theme with Wisconsin parks, in fact — some of the most sought-after summer destinations are pure paradise in the fall!
Address: State Park Lane, State Park Ln, Wyalusing, WI 53801, USA
Address: Willow River State Park, 1034 Co Hwy A, Hudson, WI 54016, USA
Address: Brunet Island State Park, 23125 255th St, Cornell, WI 54732, USA
Address: High Cliff State Park Road, High Cliff State Park Rd, Harrison, WI 54952, USA
Address: Peninsula State Park, 9462 Shore Rd, Fish Creek, WI 54212, USA
Address: Hoffman Hills State Recreation Area, 740th St, Menomonie, WI 54751, USA
Address: East Devils Lake State Park, E Devils Lake State Park, Lincoln City, OR, USA
Address: Governor Dodge State Park, 4175 WI-23, Dodgeville, WI 53533, USA
Address: State Park Road, State Park Rd, Wausau, WI 54401, USA
Address: Straight Lake State Park, Luck, WI 54853, USA
Address: Black River State Forest, Millston, WI 54615, USA
Address: Mirror Lake State Park, E10320 Fern Dell Rd, Baraboo, WI 53913, USA