Walk Through A Sea Of Colorful Blooms At Wisconsin's Mitchell Park Domes April Showers Spring Show
There's no better way to celebrate the spring season than the April Showers Spring Floral Show. During the event, a pastel-colored palette of blooms will fill the Floral Dome at Mitchell Park Horticultural Conservatory. And with nearly 2,000 plants total, it's a real feast for the eyes! Take a look: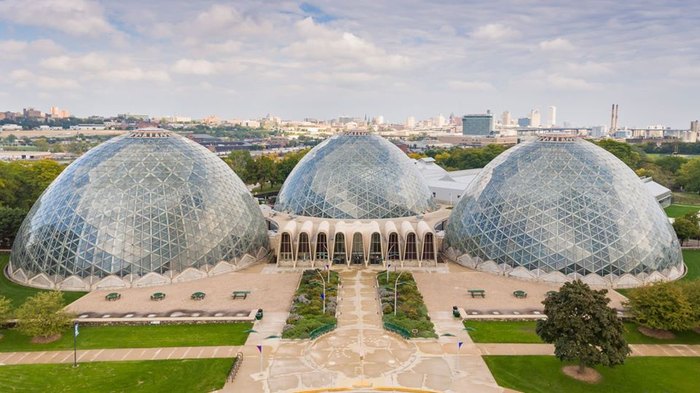 Remember, the April Showers Spring Floral Show will take place on April 11th – May 25th. Of course, you don't have to wait until then to visit. The Domes are open daily 9 a.m. – 5 p.m. (4 p.m. on weekends). For more information, call (414) 257-5600. You can also visit the Mitchell Park Domes website or Facebook page.
Ever visited the Domes? Have you attended one of its seasonal shows? If so, what'd you think? Tell us in the comments section.
This isn't the only place you can enjoy the colors of spring. Read about others here.
Address: 524 S Layton Blvd, Milwaukee, WI 53215, USA