The Massive Fabric Warehouse In Wisconsin, The Quilt Peddler, Is A Crafter's Dream Come True
The next time you're searching for the perfect fabric to complete a sewing project, consider paying a visit to The Quilt Peddler. As a crafter's dream come true, this shop carries thousands of fabrics – and that's in addition to sewing notions, quilting supplies, and sewing machines and parts. As if it couldn't get any better, the shop even offers a variety of classes. Ready to venture through the best fabric store in Wisconsin?! Welcome inside The Quilt Peddler…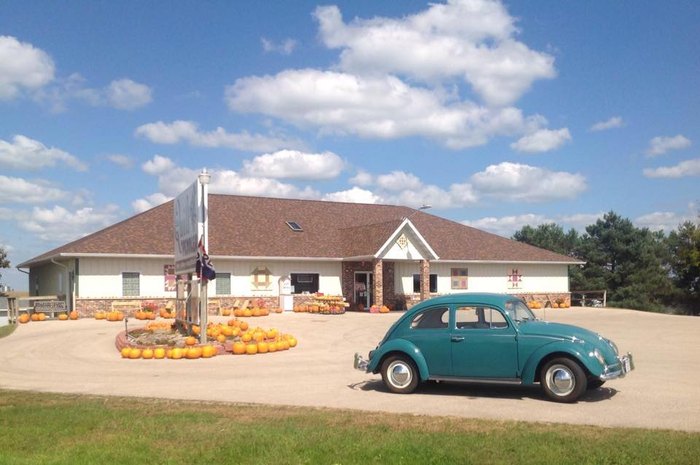 The Quilt Peddler is located at 4420 US-18, Fennimore, WI 53809. For more information, call (608) 822-6822. You can also visit the store's website or Facebook page.
So, have you ever been to The Quilt Peddler? If so, what'd you think of the best fabric store in Wisconsin? Know of another massive fabric shop? Tell us in the comments section.
This isn't the only must-visit fabric shop in the state. Click here to read about another.
Address: 4420 US-18, Fennimore, WI 53809, USA
Best Fabric Store In Wisconsin
December 20, 2019
Are there any other crafting stores in Wisconsin?
Crafters can rejoice if they live in Wisconsin because there are quite a few crafting stores to choose from in order to get supplies. If you're looking for a popular crafting store in Wisconsin, you might lean toward Joann Fabrics or Michaels, which are well-known across the United States. But if you prefer to shop at the mom-and-pop crafting shops, then you'll have your choice no matter the city you live in. A few of the best fabric and craft shops in Wisconsin include Ben Franklin Crafts in Oconomowoc, Anthology in Madison, The Craft Barn in Galesville, Herrschners in Stevens Point, and Eclectica in Brookfield.
What other massive stores are in Wisconsin?
The Quilt Peddler may be the largest fabric store in Wisconsin, but there are other stores that are huge in size outside of the crafting scope. For example, Treehouse Gift & Home is one of the best and biggest gift shops in the state. While it might not be a crafting store in Wisconsin, it still sells some pretty unique home goods in a space that is thousands of square feet. For more information about Treehouse Gift & Home, visit the website here.
Are there any quilting shops in Wisconsin?
If you're searching for a fabric outlet in Wisconsin that also caters to quilters, then you're in luck. There are tons of quilting shops in Wisconsin that you can enjoy perusing through all year long. In fact, there are over 100 quilting shops in Wisconsin to choose from, so don't worry about not finding what you're looking for. A few of the best quilting shops in Wisconsin include Mill House Quilts in Waunakee, Buttons and Bolts Fabric & Quilting Supply, Inc in Salem, and Quintessential Quilts in Reedsburg.
Address: 4420 US-18, Fennimore, WI 53809, USA