It's Impossible To Forget The Year Wisconsin Saw Its Single Largest Snowfall Ever
Cheese isn't the only thing we've got an abundance of here in Wisconsin. Snow is pretty plentiful, too! The question "Does it snow in Wisconsin?" is so silly that it may as well be rhetorical. Every winter, the Badger State experiences a lot of the white stuff… more than its fair share, some might argue. This was especially true for a particular day in 2011; a day many areas of Wisconsin saw the biggest one-day snowfall on record. Let's take a look at Wisconsin's largest snowfall, back in Groundhog Day 2011.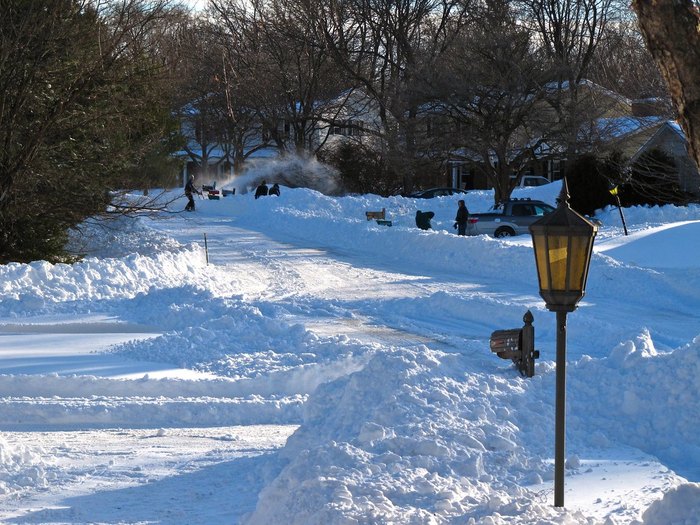 So, do you remember Wisconsin's largest snowfall? Were you living in the southeastern part of the state at the time of this epic blizzard? Did you have to dig your way out? Know of another unforgettable winter storm? If so, tell us in the comments section – we love hearing from you!
Of course, the Badger State is no stranger to big, snowy winters. And the winter of Wisconsin's largest snowfall isn't the only memorable weather event! Wisconsin was hit by a devastating blizzard in 1976, and it was an incredible event that folks still talk about to this day.
OnlyInYourState may earn compensation through affiliate links in this article. As an Amazon Associate, we earn from qualifying purchases.
More to Explore
Wisconsin's largest snowfall
What's winter in Wisconsin like?
Here in Wisconsin, there are some things that are universally true. We have the best cheese and beer in the country. And we also have some seriously epic winters. From November through March, Old Man Winter descends upon the Badger State, bringing blustery temperatures and lots of snow. But generally, not as much of the white stuff as what happened on Groundhog Day 2011, which is now known as Wisconsin's largest snowfall!
How much snow does Wisconsin usually get in the winter?
On average, Wisconsin gets about 47.6 inches of snow each winter. This is well above the national average of 27.8 inches! Interestingly enough, Wisconsin gets 33.5 inches of rain each year, which is below the national average of 38.1 inches. So it's all about the cold-weather precipitation here!
What are some other record-breaking winter storms in Wisconsin?
Massive snow storms aren't exactly that rare here in Wisconsin. But in March 1976, a devastating ice storm hit that nearly paralyzed the entire state. It devastated counties, left many without power, and is still remembered as one of the worst natural disasters in our state's history. Snow is one thing, but ice is its own beast, which is why this storm is remembered by many as the largest blizzard in Wisconsin.
Related Articles
Explore Wisconsin
Featured Addresses