Indulge In A Burger Bigger Than Your Head At Frankie's Pub And Grill In Wisconsin
If you're craving a burger in a BIG way, a visit to Frankie's Pub and Grill won't disappoint. In the short time that the eatery has been open, it's garnered a reputation for its "as big as your head" burgers. Even bigger than the burgers are the giant Sheboygan hard rolls they're served on. You're going to love these giant burgers in Wisconsin. Take a look: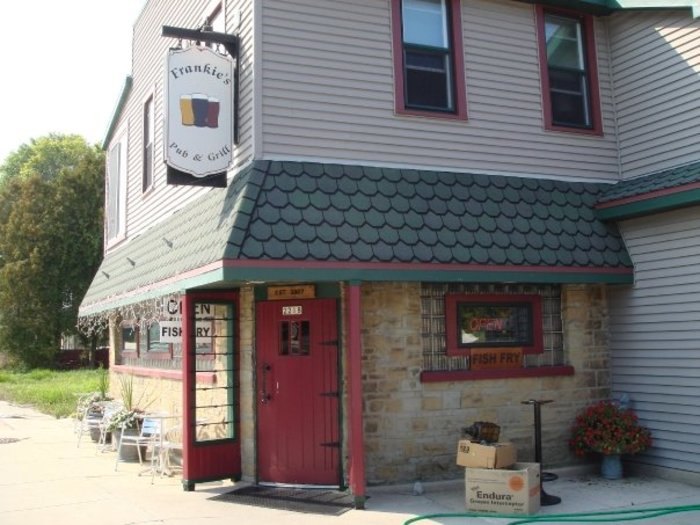 Frankie's Pub and Grill opens daily at 11 a.m. For more information, call (920) 459-7000. You can also visit Frankie's website or Facebook page.
Have you ever eaten one of these giant burgers in Wisconsin? What's your favorite eatery in the Dairy State? Share your thoughts with us in the comments below! And if you know another wonderful place to get comfort food in Wisconsin, nominate it for a chance to be featured.
Still hungry? Check out this rustic steakhouse in Wisconsin.
Address: 2218 Indiana Ave, Sheboygan, WI 53081, USA
giant burgers in Wisconsin
July 14, 2020
Who makes the best hamburgers in Wisconsin?
There are few meals in this world that are more delicious than a hamburger. And luckily, this state is full of them. If it's a classic, no-frills hamburger you're after, visit Pete's Hamburger Stand. This historic eatery has served hungry diners for over 100 years! After your first bite into their perfectly juicy burger, you'll understand why. If you've yet to visit this amazing eatery, add it to the top of your Wisconsin bucket list. Still hungry? Visit Hamburger Haus in Campbellsport. This roadside burger hut will whisk you back to a simpler time.
What are the best places to get comfort food in Wisconsin?
If you're looking for the best comfort food in Wisconsin, we know just where you should go. First, visit The Tandem in Milwaukee. With their rustic atmosphere, friendly service, and crispy fried chicken, this place is absolutely perfect. For more ideas, check out these tasty tiny restaurants in Wisconsin. Don't be fooled by their humble exteriors — these eateries serve heartwarming dishes.
Where can I get giant food in Wisconsin?
If you have a mighty appetite, you're in luck. It's easy to find giant food in Wisconsin. For gigantic soft pretzels, visit the Grumpy Troll Brew Pub in Mt. Horeb. These epic eats weigh more than a pound! Bring some friends and share this tasty treat. Believe us, you'll need some help finishing this gigantic appetizer.
Address: 2218 Indiana Ave, Sheboygan, WI 53081, USA