Don't Drive On These 10 Haunted Streets In Wisconsin Or You May Regret It
Haunted roads in Wisconsin?! For some that's terrifying, for others exhilarating. Wisconsin certainly has its share of haunted places – you'll find stories of ghosts and other other-worldly beings in hotels, restaurants, schools and even on roads across the state. Here are 10 roads in Wisconsin that are pretty during the day… but you might want to avoid them after dark.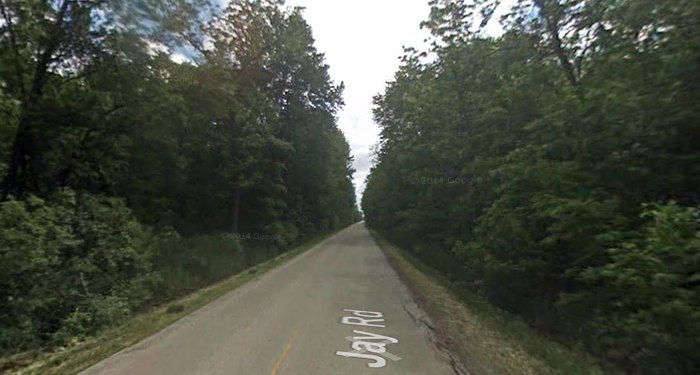 Do you know any other haunted roads in Wisconsin? Are you ready to explore more of Wisconsin's haunted places? Take this Haunted Road Trip!
Address: Jay Road, Jay Rd, Wisconsin, USA
Address: County Highway M, County Hwy M, Wisconsin, USA
Address: 25th Avenue, 25th Ave, Clear Lake, WI 54005, USA
Address: Church Street & Rinden Road, Church St & Rinden Rd, Pleasant Springs, WI 53527, USA
Address: Horseshoe Bay Road, Horseshoe Bay Rd, Egg Harbor, WI 54209, USA
Address: East Dyreson Road, Dunn, WI 53558, USA
Address: Eagle Road, Eagle Rd, Clyman, WI 53039, USA
Address: Paradise Road, Paradise Rd, Jefferson, WI, USA
Address: Hilbert Road, Hilbert Rd, Hilbert, WI 54129, USA
Address: Valley Road, Valley Rd, Menasha, WI, USA
Haunted Wisconsin
August 25, 2022
What are some haunted places in Wisconsin?
There are some great haunted places in Wisconsin that fright seekers will enjoy visiting. Head over to West Cove Lanes in Ladysmith. Have fun bowling, but also keep your ears open for the sound of footsteps when no one is near. Or even laughing from ghostly spirits. The Karsten Hotel in Kewaunee is another haunted spot to check out and maybe even stay the night there. A strange ghost is sometimes seen running up and down the halls. And you may even see him playing with children who stay there. So if you're looking for a bit of a scare, check out these two places!
Are there any haunted cemeteries in Wisconsin?
For those who truly love a good scare, there are some haunted cemeteries in Wisconsin that will send chills up your spine. The most notorious cemetery is the Walnut Grove Cemetery in Glenbeulah. You may see one of the men buried here walking among the graves in the dead of night. But that's not the only paranormal activity you may see here! Tombstones have been known to glow in the dark and a pair of shoes appears and disappears on another tombstone. Creepy!
Address: Jay Road, Jay Rd, Wisconsin, USA
Address: County Highway M, County Hwy M, Wisconsin, USA
Address: 25th Avenue, 25th Ave, Clear Lake, WI 54005, USA
Address: Church Street & Rinden Road, Church St & Rinden Rd, Pleasant Springs, WI 53527, USA
Address: Horseshoe Bay Road, Horseshoe Bay Rd, Egg Harbor, WI 54209, USA
Address: East Dyreson Road, Dunn, WI 53558, USA
Address: Eagle Road, Eagle Rd, Clyman, WI 53039, USA
Address: Paradise Road, Paradise Rd, Jefferson, WI, USA
Address: Hilbert Road, Hilbert Rd, Hilbert, WI 54129, USA
Address: Valley Road, Valley Rd, Menasha, WI, USA