You'll Be Happy To Hear That Wisconsin's Fall Foliage Is Expected To Be Bright And Bold This Year
Higher than average temperatures and rainfall to close out the summer have been problematic, but one positive side effect is that it should mean that Wisconsin experiences a bright and colorful fall.
According to SmokyMountains.com, always one of the best and most comprehensive fall foliage prediction sites, it should be a beautiful, colorful and prolific fall for foliage in Wisconsin.
"The 2018 Fall Foliage Map is the ultimate visual planning guide to the annual progressive changing of the leaves. While no tool can be 100% accurate, this tool is meant to help travelers better time their trips to have the best opportunity of catching peak color each year."
Of course, it's all a prediction and based on past color reports, so anything can change. But so far, it looks like we're in for a gorgeous autumn in Wisconsin.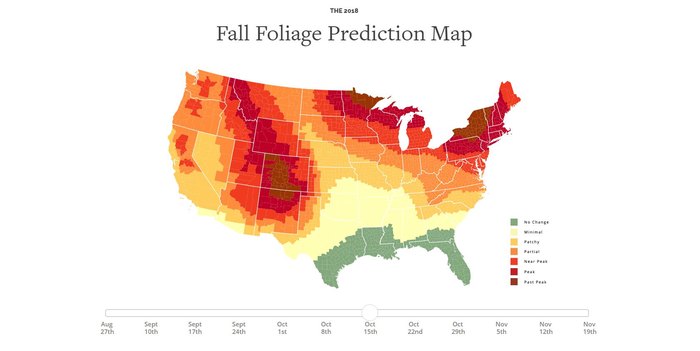 Travel Wisconsin also has a truly spectacular fall color report page that not only gives you an overall idea of what the colors are like, but includes overhead video from across the state that gives you current footage of what each area looks like in real time.
The further North you head, the better the fall foliage colors. So plan a trip to Wausau for gorgeous leaves and the best fall festival you'll find in Wisconsin.
OnlyInYourState may earn compensation through affiliate links in this article.