Wisconsin's Cheese Country Recreation Trail Is A Gorgeous 47-Mile ATV Route With A Side Of Curds
In southern Wisconsin, a gorgeous ATV route is arguably the best "whey" to experience the beauty of the countryside. The Cheese Country Multiple-Use Recreation Trail is a 47-mile trail that passes through the heart of dairy country and farms that produce the milk used for Wisconsin's famously delicious cheese.
The trail is open to ATV and UTV riders and it's a popular trail for riders looking to cruise through a long stretch of gorgeous countryside. At the end of the trail, you'll find the delicious product of the dairy farms you passed: cheese curds!
Read on to see why the Cheese Country Trail is so popular.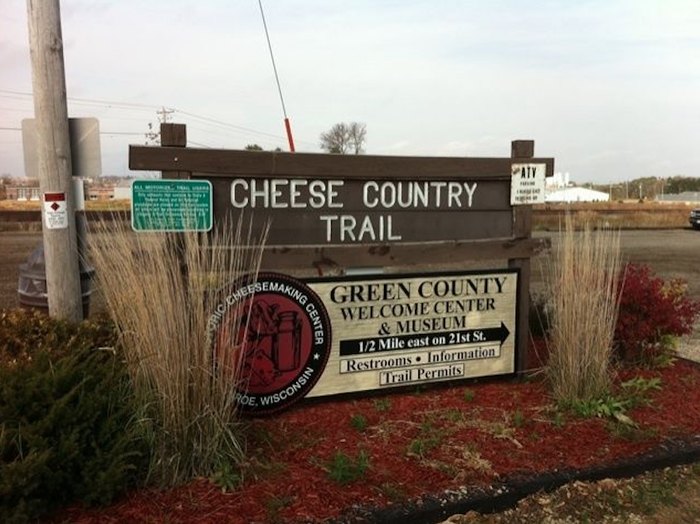 While the trail is popular with ATV riders, it's also open to bicyclists, equestrian riders, walkers, and joggers. If you're not using a motorized vehicle, you might be happier on one of the nearby silent sports trails. Be sure to check the trail conditions before you head out. Some users of the Cheese Country Trail are required to purchase a Cheese Country Recreation Trail sticker.
It's required for motorcycles, mopeds, golf carts, and dirt bikes, as well as bicyclists and horseback riders aged 18 and older. ATVs and UTVs are not required to have a Cheese Country sticker, although they do need a Wisconsin DNR registration sticker.
Looking for more adventure in Wisconsin? Head to the Northwoods and see what an Argo ATV can do.
Address: Cheese Country Trail Head Monroe WI, Monroe, WI 53566, USA