You Must Visit These 16 Awesome Places In West Virginia This Fall
Fall is just around the corner! If you're looking for some places to visit in West Virginia in fall, here are some suggestions for you. West Virginia is one of the best places to view the changing colors on the trees each fall, but you'll soon discover the leaves aren't the only things to check out!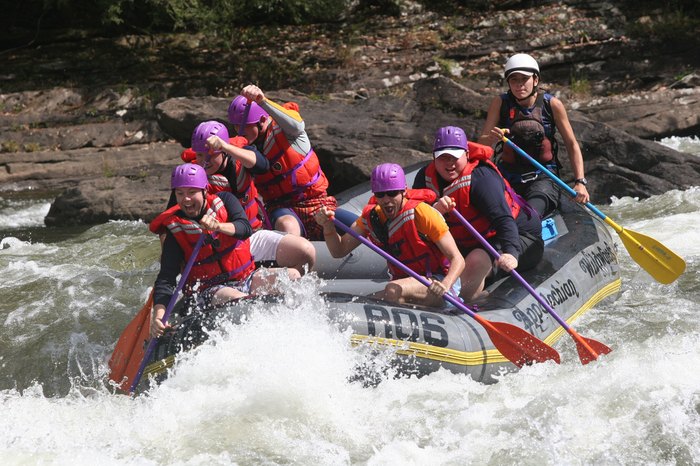 How many of these places are you planning to visit this fall? Which one is your favorite? Let us know in the comments!
Address: Old Mcdonalds Pumpkin Patch & Corn Maze, 1597 Arden Nollville Rd, Inwood, WV 25428, USA
Address: 748 Beech St, Kenova, WV 25530, USA
Address: Ridgeview Farm Road, Ridgeview Farm Rd, West Virginia 24740, USA
Address: Gauley River, West Virginia, USA
Address: Hawks Nest, WV 25938, USA
Address: Coopers Rock State Forest, West Virginia 26525, USA
Address: Blackwater Falls State Park, 1584 Blackwater Lodge Rd, Davis, WV 26260, USA
Address: Babcock State Park, 486 Babcock Rd, Clifftop, WV 25831, USA
Address: Dolly Sods Wilderness, West Virginia 26260, USA
Address: New River Gorge Bridge, West Virginia, USA
Address: Marshall University, 1 John Marshall Dr, Huntington, WV 25755, USA
Address: Cooper Family Farm Corn Maze, 1302 W Main St, Milton, WV 25541, USA
Address: Spencer, WV 25276, USA
Address: Gritt's Farm, 864 Gritt Rd, Buffalo, WV 25033, USA
Address: West Virginia University, Morgantown, WV 26506, USA
Address: Orr's Farm Market, 682 Orr Dr, Martinsburg, WV 25403, USA
Places To Visit In West Virginia In Fall
August 23, 2022
What are the best places to visit in West Virginia in the fall?
The tree-covered mountains of West Virginia are gorgeous any time of year, but the changing colors of the leaves create vibrant masterpieces that you'll want to explore and see for yourself time and time again.  This road trip will guide you to viewing some of the best fall foliage or you can trade the pavement for the rails on this highly anticipated autumn train ride!   If you prefer to see the changing leaves on foot, check out this guide to some favored fall hikes.
What are some things to do in West Virginia in the fall?
In addition to the anticipation of taking in the beauty of the fall foliage, there are several other activities that you'll want to put on your fall calendar.  Nothing kicks off the season like a visit to an apple orchard.  Check out this list of the best orchards in West Virginia.  Or you may want to challenge yourself to one of these corn mazes.  For a bit of a scenic activity, check out these gorgeous, covered bridges that are simply picturesque in the fall.
Address: Old Mcdonalds Pumpkin Patch & Corn Maze, 1597 Arden Nollville Rd, Inwood, WV 25428, USA
Address: 748 Beech St, Kenova, WV 25530, USA
Address: Ridgeview Farm Road, Ridgeview Farm Rd, West Virginia 24740, USA
Address: Gauley River, West Virginia, USA
Address: Hawks Nest, WV 25938, USA
Address: Coopers Rock State Forest, West Virginia 26525, USA
Address: Blackwater Falls State Park, 1584 Blackwater Lodge Rd, Davis, WV 26260, USA
Address: Babcock State Park, 486 Babcock Rd, Clifftop, WV 25831, USA
Address: Dolly Sods Wilderness, West Virginia 26260, USA
Address: New River Gorge Bridge, West Virginia, USA
Address: Marshall University, 1 John Marshall Dr, Huntington, WV 25755, USA
Address: Cooper Family Farm Corn Maze, 1302 W Main St, Milton, WV 25541, USA
Address: Spencer, WV 25276, USA
Address: Gritt's Farm, 864 Gritt Rd, Buffalo, WV 25033, USA
Address: West Virginia University, Morgantown, WV 26506, USA
Address: Orr's Farm Market, 682 Orr Dr, Martinsburg, WV 25403, USA